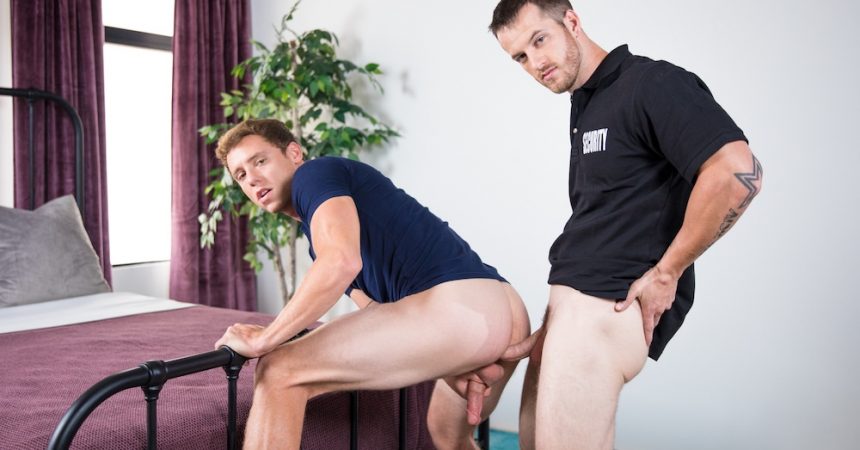 Quentin & Justin Raw Flip-Flop
Just a few weeks into his new job as security guard of the building, Quentin Gainz can't help but notice how many good looking guys seem to be coming in and out of his buddy Justin Matthews' place. He confronts Justin about it, and Justin comes out to Quentin. The reveal leads to a passionate kiss between the pair, and they quickly head to the bed where their hard boners come out to play.
Quentin and Justin blow one another's boners, then 69 with Quentin rimming Justin's hole as Justin sucks his dick. The horny pair then take turns fucking one another, sliding their raw dicks deep inside one another's tight holes in turn. Finally, inked stud Quentin gets the cum drilled out of him before he gets Justin's load blasted all over him too.
Dick Detective's score: 4/5