Sexy jock Paul Canon hooks up with inked young stud Ian Greene for an ass-pounding fuck in their new duo scene "Deep Greeting".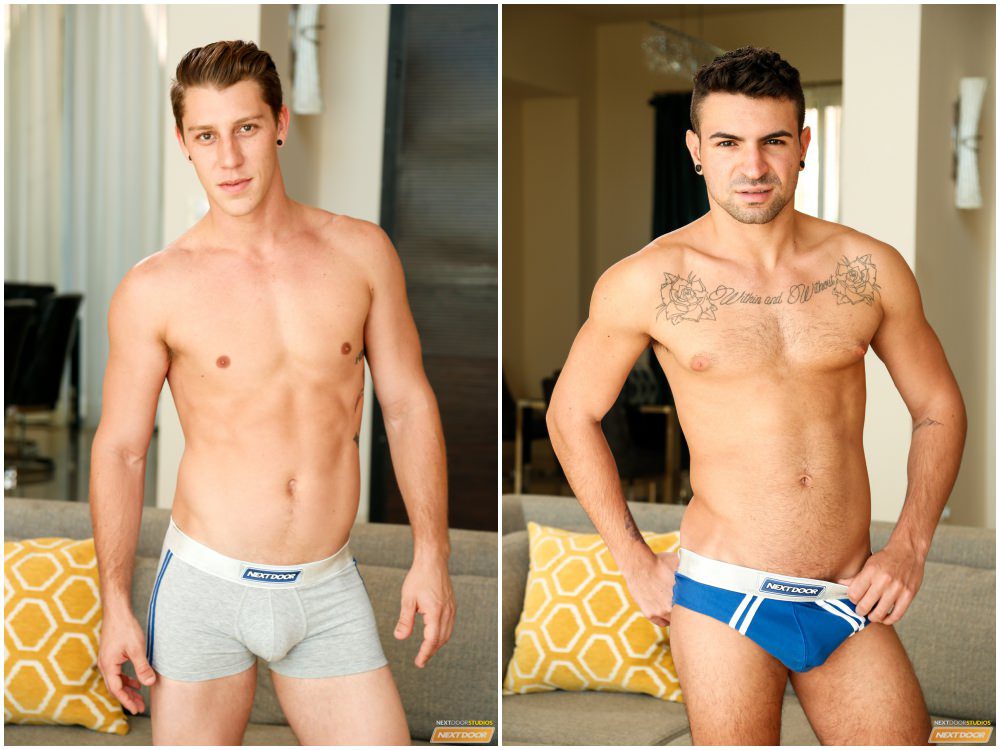 In this scene, Ian and Paul play new neighbors, and Ian welcomes Paul to the neighborhood by inviting him over for a drink. As they chat about their jobs, Paul opens up about how unsatisfied he is with his work. Ian suggests that Paul try becoming a porn star, but the sexy jock seems a little unsure. Ian quickly decides that more action is needed to convince him, so he moves over to Paul and seductively kisses him. In no time, Ian has Paul's rock hard dick out of his pants and gets to work sucking and swallowing every inch of it like a pro. As Paul moans and groans in ecstasy, he feels the apron star within him taking over, and he gets to work blowing Ian in return before bending the inked stud over and eating out his sexy ass.
With his urge to fuck now at it's peak, Paul rams his dick deep into Ian's tight butt hole and pounds the stud hard. He drills Ian from below as he rides him, then from behind as he fucks him doggy style, and then finally from above as he pile-drive fucks Ian's stretched hole. Paul's inner porn star flourishes as he hammers every inch of his dick into Ian, fucking the cum out of the bottom boy before he then pulls out and blasts his own load all over him too! It would seem a change in career is definitely on the cards for the new neighbor…..