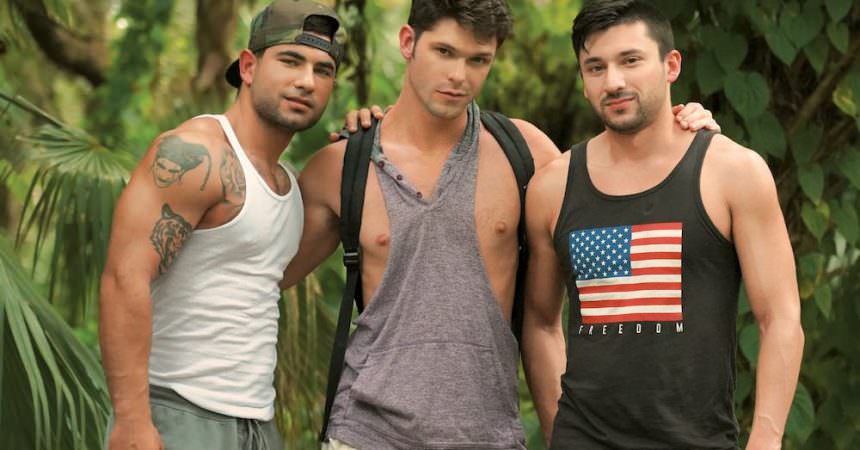 Outdoor Oral Threesome
Scott DeMarco is at the beach and spots sexy stud Devin Franco there. Scott cruises Devin and then walks off into the park. Devin follows and soon gets to a secluded spot in the park where he sees Scott with his pants down jerking on his hard cock. Devin wastes no time dropping to his knees to give that stiff dick a thorough servicing.
As he sucks on Scott's thick cock, inked jock Vadim Black suddenly shows up. Vadim quickly joins the pair and whips out his uncut cock for Devin to swallow too. Devin delights in sucking on both of those boners at the same time, slurping on every inch of them. Scott and Vadim take turns face-fucking Devin until they're ready to blow. Scott nuts first, squirting his seed all over Devin's lips. Devin gobbles it up right before he gets Vadim's jizz splattered all over his face too.
Dick Detective's score: 4/5