We're back at the cottage in this next scene from Eurocreme. When we last checked in, Kayden Gray and Zac West were patching up a lover's spat with some outdoor sex. Now all the guys are sitting around playing a game of strip poker in the dining room, but JP Dubois and Niall Roberts have snuck off outside so JP can have a smoke. Niall's been taken with JP all weekend, so he takes this opportunity to see where this might go.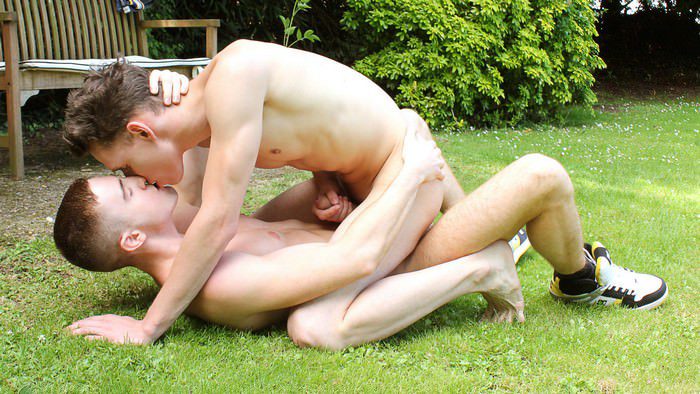 Back inside, a very drunk Kayden is causing another fight with his lover and in front of the other card players says that he wants to fuck a hot French boy right there on the table. JP and Niall are oblivious to it all and embroiled in a full-on flirt. And even though Niall's boyfriend is only steps away in the cottage, JP pulls the boy's cock out and swallows it. JP Dubois is a hot cocksucker to watch, his mouth slides slowly up and down the full length of Niall's boner and his lips swirling around Niall's plump cock head, and by the time JP's done, Niall is good and horny and wants more – a lot more.
Down on all fours on the bench, he gives JP some head and our smoking boy's fingers help themselves to Niall's tight butt hole. With such a big, hard cock staring him in the face, Niall does what any good bottom would – he sits on it. Niall doesn't seem the least bit concerned about his boyfriend discovering him riding dick in the yard, and he doesn't even try to keep it down with JP thrusting hard up into his hole. But before this weekend is done, Niall might be the surprised one, his lover isn't so innocent himself. And while Dubois douses Niall with his splashy cum load, someone else is about to move in on his boyfriend. Stay tuned.
[button color="red" size="big" link="http://www.dickdetective.com/euroc" target="blank" ]SEE NIALL GET FINGERED AND FUCKED – CLICK HERE[/button]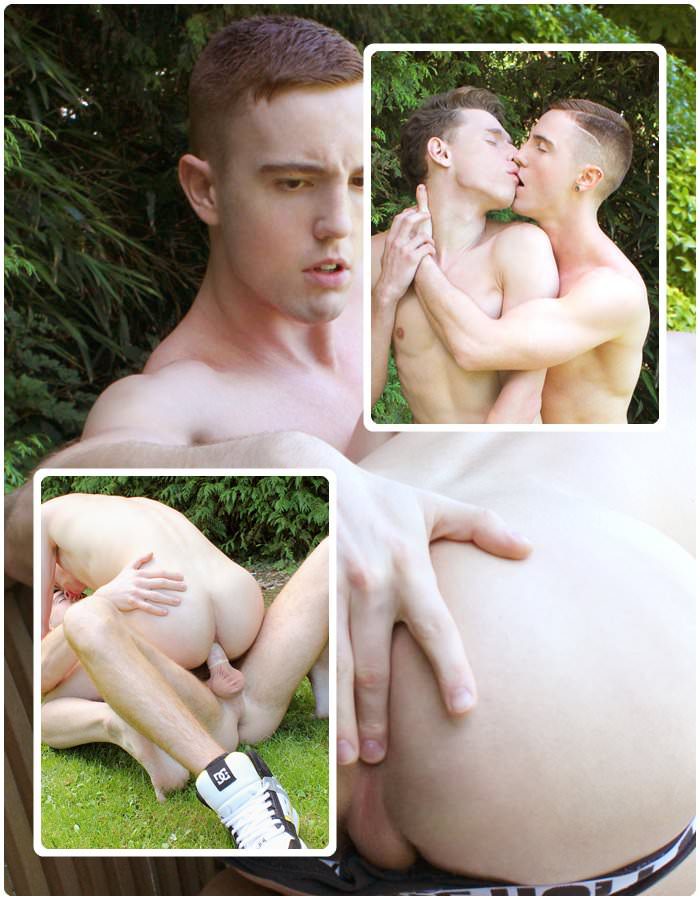 [button color="red" size="big" link="http://www.dickdetective.com/euroc" target="blank" ]SEE NIALL GET FINGERED AND FUCKED – CLICK HERE[/button]