Young jock and gay porn newbie Jason makes his duo debut in this bareback scene with inked young stud quentin gainz, and it's Quentin that takes it deep and raw!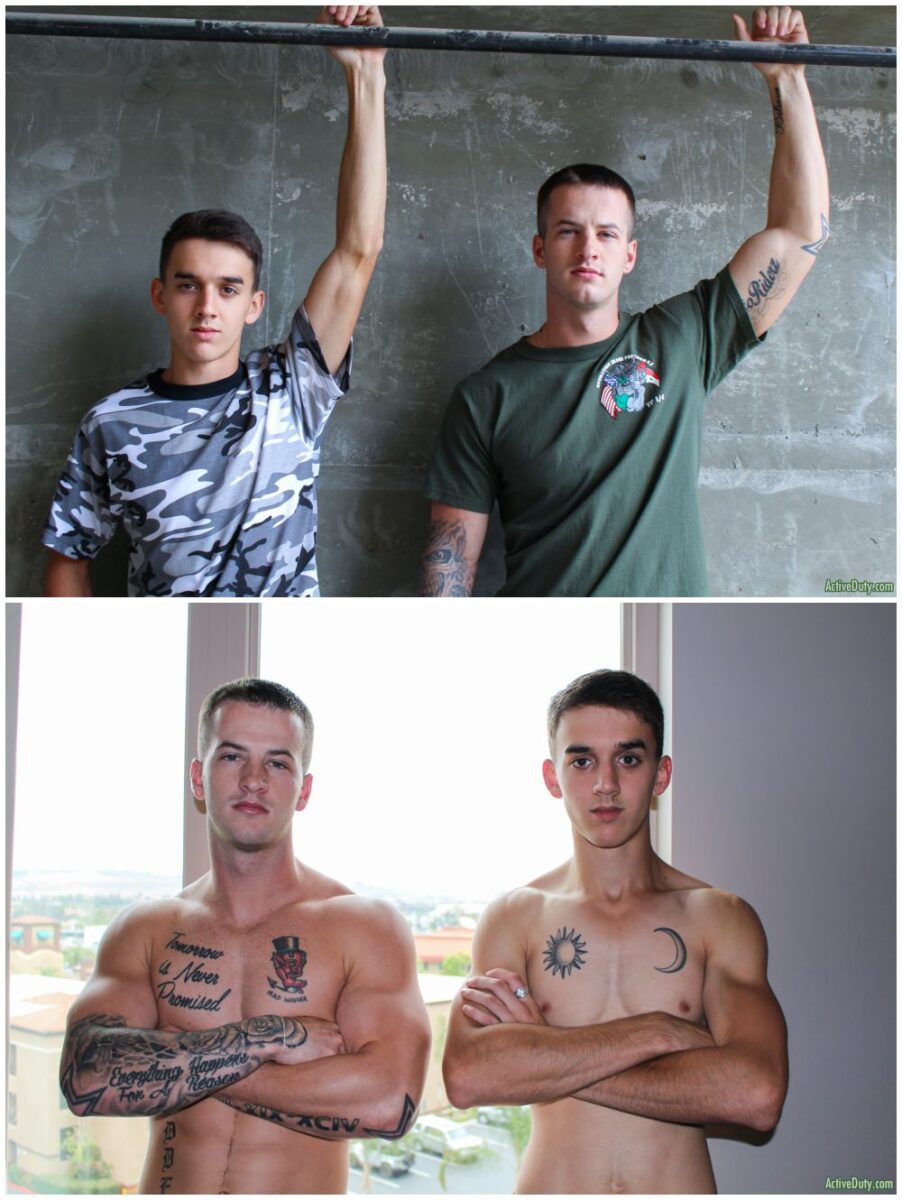 Sexy 19 year old jock Jason made his debut at active duty in solo scene not so long ago (see here) where he showed off his lean body and thick cock, but now he's back and this time it's for some ass-pounding action. He and scene partner Quentin get naked together on the bed and then get right down to it, with Jason showing off some oral skills as he sucks on Quentin's dick before then getting his own big cock blown in return. The guys then go for some 69 action and suck each other off at the same time before taking turns on each other's dicks once again, with Quentin getting a gentle face-fucking from Jason too.
It's then onto the anal action for these horny jocks, and Jason shows us what he can do as he slides his dick all the way into Quentin's ass bareback. He pounds the inked stud hard and fast from behind, first against the wall desk and then on the bed, filling him full of raw cock as he thrusts in and out of him. They then switch to Quentin laid on his back for the final position, and newbie Jason does a great job in this one too before they both blow their loads, leaving Quentin covered in cum. I'd love to see more of Jason in the future, here's hoping!