Helix Studios brings us a brand new bareback twink site with the relaunch of 8teenBoy!
The new-look relaunched site is full of fresh twink faces, and full of the hottest bareback sex as these horny teen boys get it on together. The site was officially relaunched today, and includes a bunch of brand new scenes featuring some very sexy twink pairings. It will feature regular updates just like like sister site Helix Studios, and will also add a few solo scenes into the mix as well as duos.
The great thing about 8teenBoy is that is features lots of new faces, but there's hints that we may well see a few familiar faces pop up from time to time too. In one of the new relaunch scenes, we find Grayson Lange (of Helix Studios) paired up with new cutie Hunter Graham.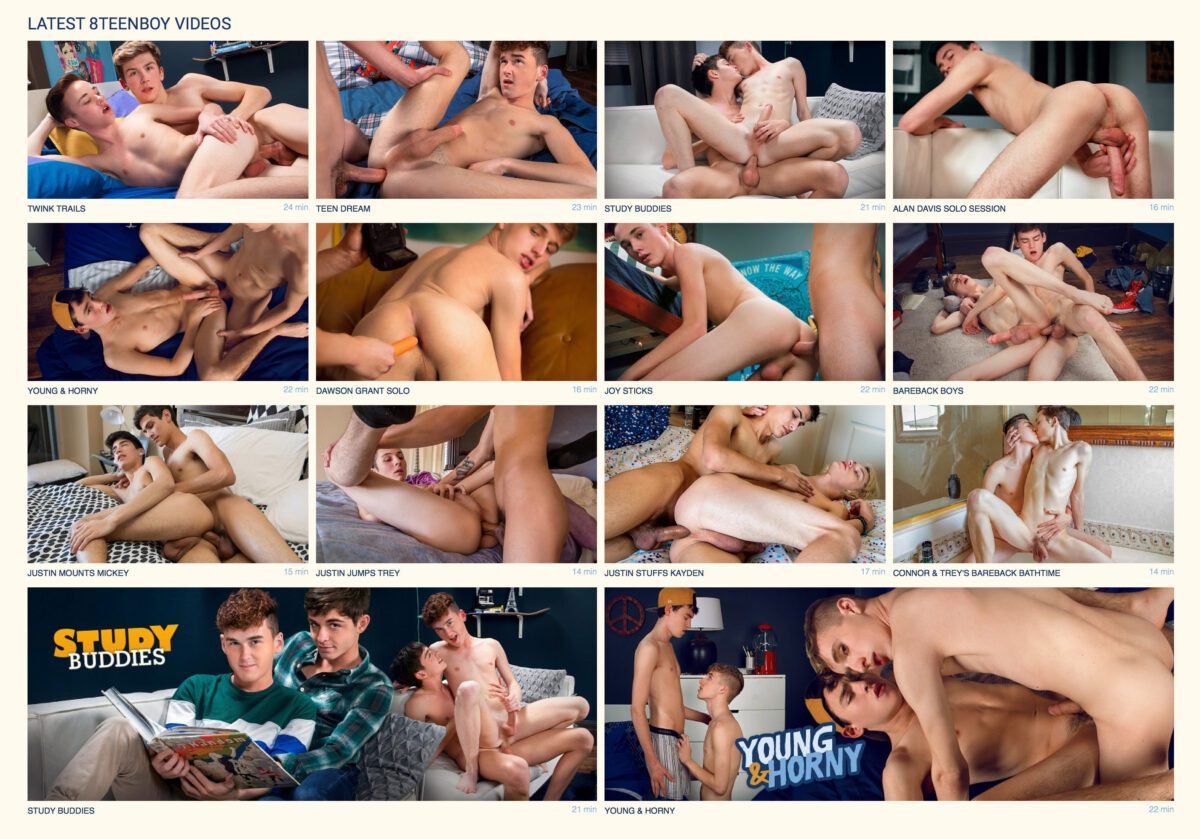 Not only do you get a load of brand new videos right away, but you also get access to older 8teenBoy videos too, featuring similarly hot twink boys and raw anal sex. And those videos aren't even that old, we're talking only a year or so for the more recent ones. For an example, see my blog post of ones of these older scenes here featuring Justin Cross and Mickey Ramirez.
If you're a lover of twinks and bareback porn, then you'll definitely want to join 8teenBoy! If you're not 100% sure, then you can always take a 3 day trial membership for only $2.95 and give it a go first.
Here are some sneak peeks at some of the brand new scenes, all of which I'll cover in more detail over the next week: