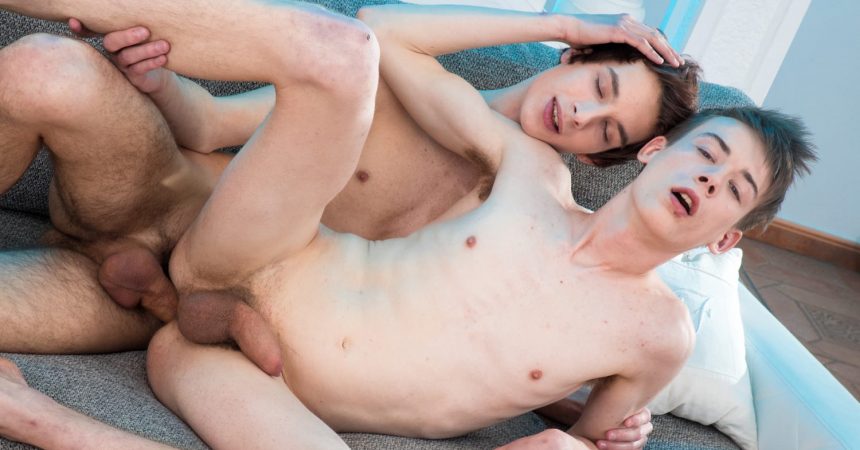 Navon Fucks The Newbie Bareback
Cute twink Victor Vittu makes his gay porn debut in this scene. Navon Raffi comes home form a great night at the casino, and as he lays back on the couch he dreams of what could make his night even better: Getting a blowjob form a sexy twink. That twink happens to be newbie Victor who hungrily sucks and slurps on every inch of Navon's uncut cock. The boys passionately kiss too before getting undressed, and Navon then blows Victor's uncut cock in return.Navon bends Victor over and puts his expert tongue to work on the boy's tight pink butt-hole.
Rimming over, Navon then squeezes his raw cock into the tight back-passage and proceeds to fuck the twink hard from behind. There's some ass-to-mouth oral as they transition into a new spooning fuck position. Later, we get a great moment with Victor laid flat on his stomach and Navon's dick rammed in his ass from behind. Victor does all the work here and thrusts his ass back and forth onto Navon's dick like a true power bottom. That hits the sweet spot for Navon who pulls out and cums all over Victor's hole. He pushes his cream pie deep into Victor's ass with his dick before offering up his mouth for Victor to cum into.
Dick Detective's score: 5/5