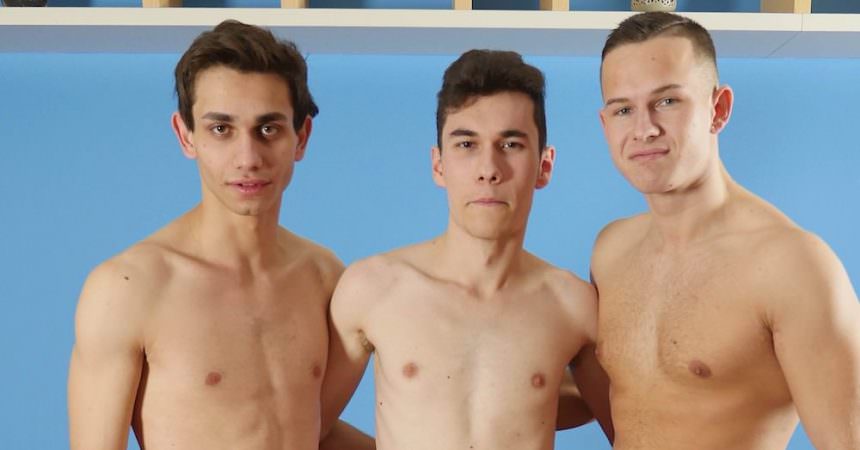 Nathan's Raw Double-Penetration
Nathan is trying to read a book when Lior and Martin come over to join him. It's immediately clear what Martin and Lior want as they throw away Nathan's book and begin caressing and kissing him. The boys then pull out their rock hard uncut cocks, and Nathan wastes no time sucking on both of those boners.
Later, as Nathan sucks on Lior's dick, Martin slides his bare boner deep into Nathan's ass. He pounds that hole hard and fast before pulling out to let Lior have a go. Lior slips his raw cock into Nathan's ass and drills it deep while Nathan sucks on Martin's cock and balls.
Martin and Lior then lay down with their dicks pressed together, and Nathan slides his ass down onto both of those boners at the same time. Nathan's hole gets stretched open as he's double penetrated by the two bare dicks. He rides those cocks for a good while before hopping off so the boys can both cum all over him.
Dick Detective's score: 4.5/5