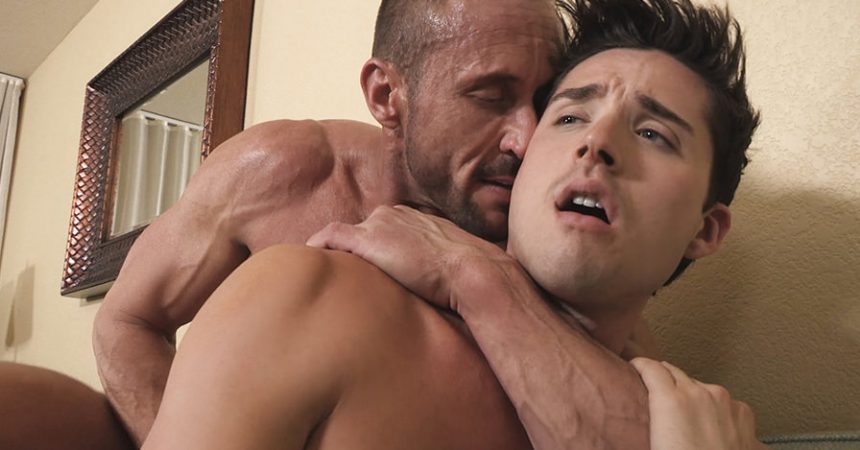 Mr Byers Fucks His Boy Bareback
We've seen muscly hunk Todd Byers fuck his son Teddy a few times, but it turns out Todd has another boy too: Scott Byers. Scott is a cute blue-eyed boy, and horny daddy Todd is eager to have his way with this son too. After a father and son chat on the couch, Todd pulls down Scott's pants and flips him over. The hunk then gropes his boy's ass before shoving his tongue deep into Scott's smooth butt hole. After rimming him, Todd strips his boy naked and gets naked himself, revealing his big chunky daddy dick.
Todd rams his chunky raw cock deep into his son's ass and begins to fuck him form behind. He's soon pounding that hole, slamming every inch of his dick in and out of Scott's sexy little butt. Muscly daddy Todd then flips Scott over onto his back and continues to drill his ass. He choke-holds his son as he fucks him, and soon pulls out to blow a big load all over the boy's pretty face.
Dick Detective's score: 4.5/5