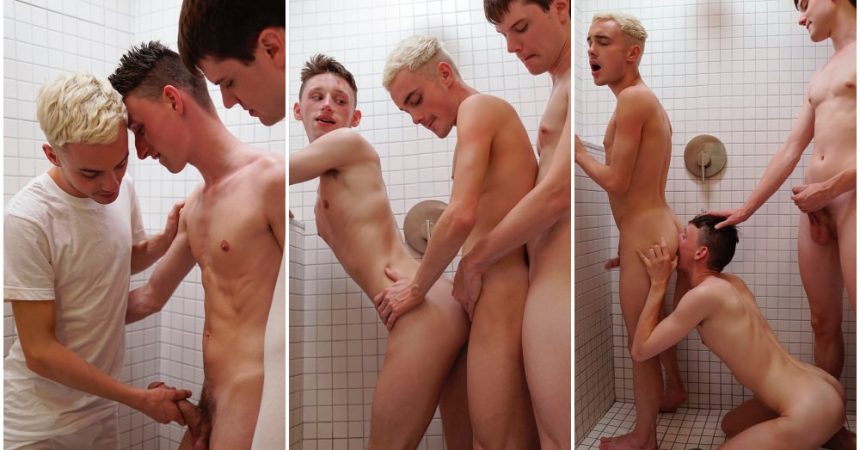 Mormon Twink Threesome
Cute Mormon twink Elder Hansen is having doubts about staying and talks of leaving the mission. His fellow missionary twinks Elder Clarke and Elder Jones don't want him to leave, so they hatch a plan to convince him to stay. They join Hansen in the shower, and the two boys begin passionately kissing Hansen. Hansen's dick gets rock hard as they kiss him, and soon all three boys are naked with raging boners.
Bleach blond twink Clarke offers up his ass which Hansen eagerly rims. Hansen slides his tongue deep into Clarke's pink hole, then swaps places with him so Clarke can fuck Hansen. Blond twink Clarke fucks Hansen hard from behind as they stand against the shower wall. As he does, Jones comes up behind Clarke and slides his bare dick into the boy. Now the boys are in a bareback threeway fuck-train with Clarke fucking Hansen as Jones fucks Clarke. Their raw dicks pump in and out of each other until they're all ready to blow their loads. If that's not enough to convince Hansen to stay, nothing will be!
Dick Detective's score: 5/5