If you've never filmed a gay porn video, and most of you haven't, you probably don't know how difficult it is. Imagine you're fucking your boyfriend and you've got a camera man standing over you on the bed. You've got to remember to keep your arm out of the way so he can get the shot, don't look at the camera, don't bury your face in the pillow, fuck in this position, you're groaning too much, now fuck in this one, you're groaning to much. Okay, shoot your load NOW! All the editing makes these scenes look like a lot of fun, but they're work, too.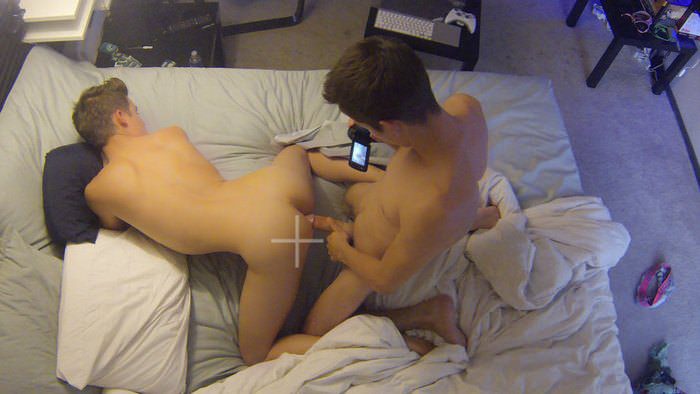 Helix Studios has just started a new series called Real Cam™ filming and the first two guys are real-life boyfriends Evan Parker and Andy Taylor. These scenes are really a combination of regular filming and cam-held video. So when Evan is sliding his dick into Andy's ass, he's holding a cam in his free hand and giving us the up-close-and-dirty view. Likewise, when Evan is sucking Andy's meaty cock, Andy's giving us angles with the hand-held cam that you just can't get with a photographer lying in the bed with them.
I don't know how often Helix Studios is releasing these Real Cam videos, but I really enjoyed the first one. Evan and Andy are cute already, but seeing one of their real fuck sessions was pretty horny. Surprisingly, it felt much more intimate and like the guys were really having fun instead of running through a bunch of scripted poses. Check out the free preview and interview with the guys, it's pretty hot stuff.