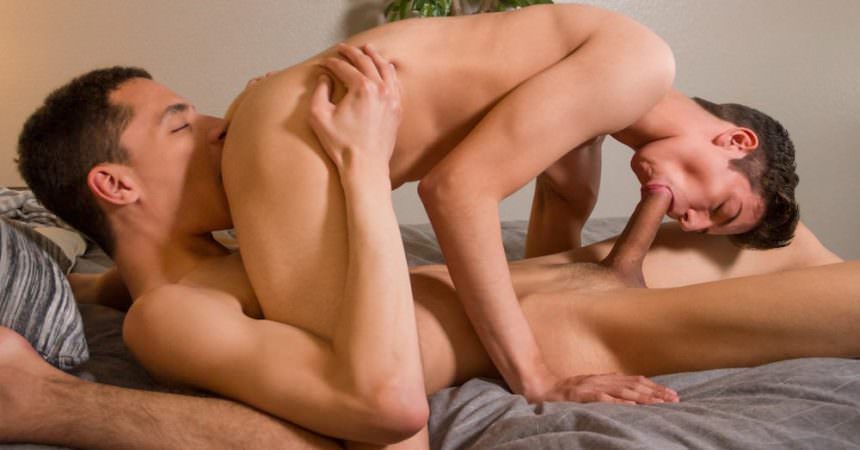 Milo & Sebastian Raw Flip-Flop
Milo and Sebastian run into each other and after a quick greeting Sebastian says he'll meet Milo later at his place. Milo waits and Sebastian soon appears, leading to the boys passionately kissing. After lots of making-out on the bed, Sebastian pulls down Milo's jeans and gets to work sucking on the twink's big boner. Milo then does the same and sucks on Sebastian's equally big dick before they get into a 69 position.
Sebastian sucks Milo's dick while Milo eats out Sebastian's ass. We then see Sebastian jump onto Milo's bare boner and ride that thick shaft balls deep. The boys switch roles and Sebastian slides all of his raw cock into Milo's ass. He fucks the boy from behind before they flip once again and Sebastian takes another pounding from Milo. It all ends with Sebastian getting covered in his own cum before he then gets drenched in Milo's jizz too.
Dick Detective's score: 4/5