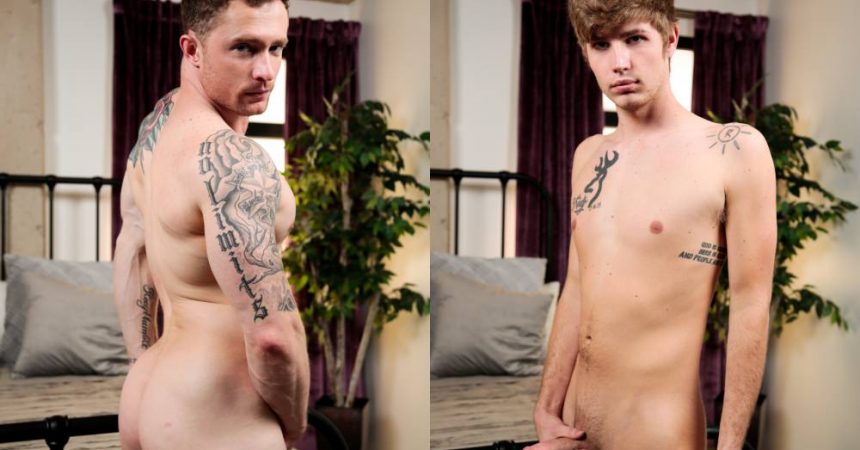 Miles Fucks Markie Bareback
Markie More misses his flight and bumps into Miles Mathews who offers him place to stay for the night. They head back to Miles' place and it doesn't take long before the horny pair are locking lips. A moment late the tattooed jocks are both completely naked with their rock hard dicks out. Miles goes down on Markie and blows him before Markie returns the blowjob and swallows Miles' stiff dick.
We then see Markie bend over the bed and offer up his ass for a fucking. Miles slides in bare and pumps away at that tight hole slow and steady. They then move to the bed where Miles continues to drill Markie from behind. Finally, Markie gets laid on his back and cums all over himself as Miles fucks him. A moment later Miles pulls out and squirts all over Markie before they share a final kiss.
Dick Detective's score: 3.5/5