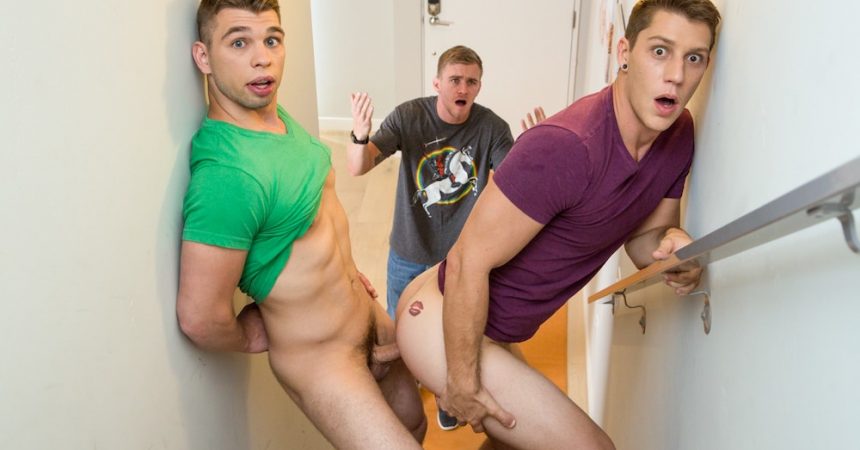 Mike Stone & Paul Canon RAW
Sexy jocks Mike Stone and Paul Canon hook up in this bareback duo from Next Door Raw.
In this scene, Paul Canon brings contractor Mike Stone back to his place. Paul's boyfriend is home, and Paul informs him that he's going to let Mike take a look at the bathroom. His boyfriend doesn't suspect a thing as Paul takes Mike upstairs and stops halfway to passionately kiss him. The action continues on the stairs as Paul sucks off Mike's thick cock. He spends a good while thoroughly servicing every inch of that dick, jerking his own cock while he does. Paul then turns around and offers up his ass to Mike who eagerly rams his raw cock inside. They have to be quiet as they fuck so Paul's boyfriend doesn't hear.
After a a close call, they move further upstairs so Mike can pound Paul's hole some more. Finally, Mike pulls out and starts to blow his load. He quickly shoves his still squirting cock backside Paul's ass to breed him and fill it with his hot jizz. Just then, they hear Paul's boyfriend coming up the stairs, so it's time for them to hide!
Watch the trailer below