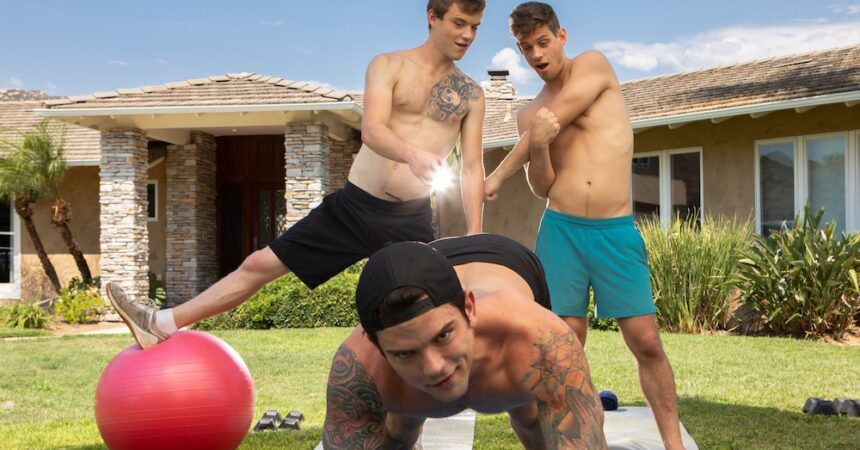 Michael Del Ray & Scott Finn
Hot personal trainer Dakota Payne is getting his clients, Michael Del Ray and Scott Finn, all worked up! And not just because of the exercises. His flirty nature quickly has Scott and Michael horned up and ready for action. After the workout, they ask if Dakota wants to join them for some fun. He says he should keep it professional, so the y invite him to just watch instead. Scott goes down on Michael's big throbbing boner as Dakota watches and strokes his own hard dick. Dakota gets worried he might succumb to the action and decides to leave, but Scott and Michale continue on anyway.
They head indoors and Scott continues to suck Michael's dick before they get into a 69 position and blow each other at the same time. After the oral, Michael slides his big bare boner into Scott's ass and pounds the boy's hole deep and hard. Scott takes an extra-deep pounding from behind, and then it's Michael's turn to bottom! Michael sits on Scott's raw rod and rides it, stroking his own big boner as he bounces up and down. Scott then bottoms again and gets a missionary pounding from Michael, leading to them both squirting their hot jizz over Scott's tight abs.
Dick Detective's verdict: Great! I really enjoyed the 69 action in this one.