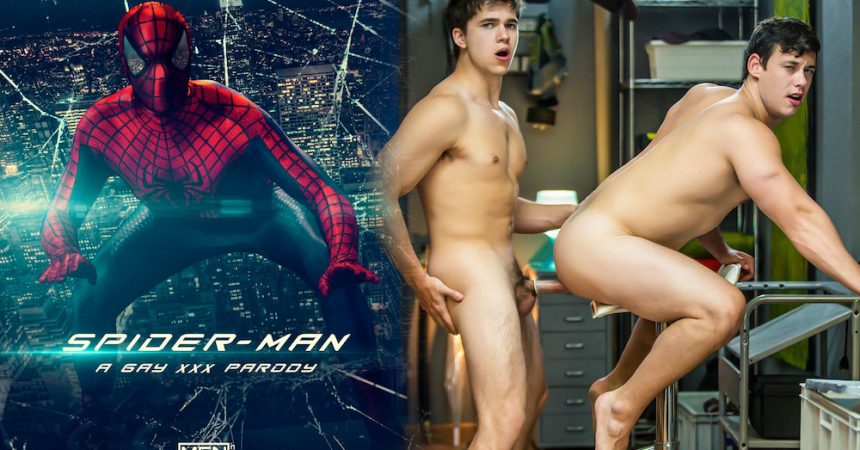 MEN's Spiderman Parody Debuts!
The newest Gay XXX Parody series from MEN is "Spiderman" starring Will Braun as the superhero himself!
The first scene in this new series is now live, and we get to see Will Braun as Peter Parker and his transformation into Spiderman. Joining Will is Tobias who stars as Harry Osborne, Peter's friend. Naturally, we get to see them get it on together after the scene is set.
It's a sizzling flip-flop scene between the pair, with Will on bottom duty first up. His sexy ass takes a pounding from Tobias before he gets to give some back in return. Will then drills Tobias and fucks his hole until they're ready to blow.
It's a great scene, and a great new parody series from MEN. Superhero action and super sexy action all in one. Hopefully it won't be long until we see Will getting some action in costume too!