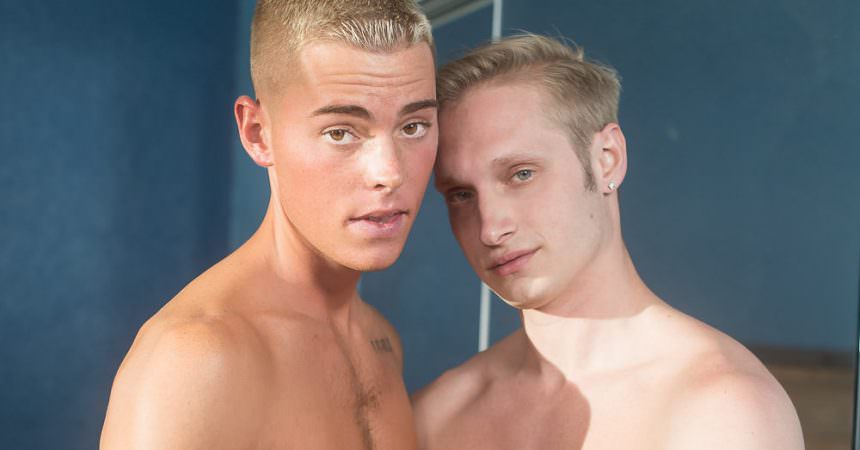 Max Does Greyson Bareback
Greyson Lane makes his Helix Studios debut in this scene. He's introduced by Max cater, and the boys chat for a bit before getting down to business. Max kisses down Greyson's well-toned body and big bulge, then frees his dick and gives that boner a thorough licking and sucking. Max then feeds his own hard cock to Greyson who hungrily sucks on it.
Greyson bends over and offers up his ass which Max dives into tongue first. After a good rimming Max sticks his raw dick inside and pounds that ass hard and fast. He pumps away at Greyson from behind, then lays him on his side for another deep drilling. Max is close to cumming and squirts inside Greyson before pulling out to let some jizz fire onto his hole. He very quickly slides back in to let the rest of his jizz fill Greyson up. Max keeps pounding and makes Greyson cum before he then cums a second time into Greyson's mouth.
Dick Detective's verdict: Excellent! The breeding/creampie from Max is very hot indeed.