Last week I introduced you to Helix Studio's Bumfuck Nowhere where twinks Scotty Clarke, Matthew Keading and Nicholas Reed found themselves stranded when their car broke down. They rented a cabin to wait out the repairs and soon discovered that there were a couple of hunky guys camping nearby. Blond twink Scotty Clarke was bored one afternoon and made his way over to Connor Maguire's tent and got his ass drilled.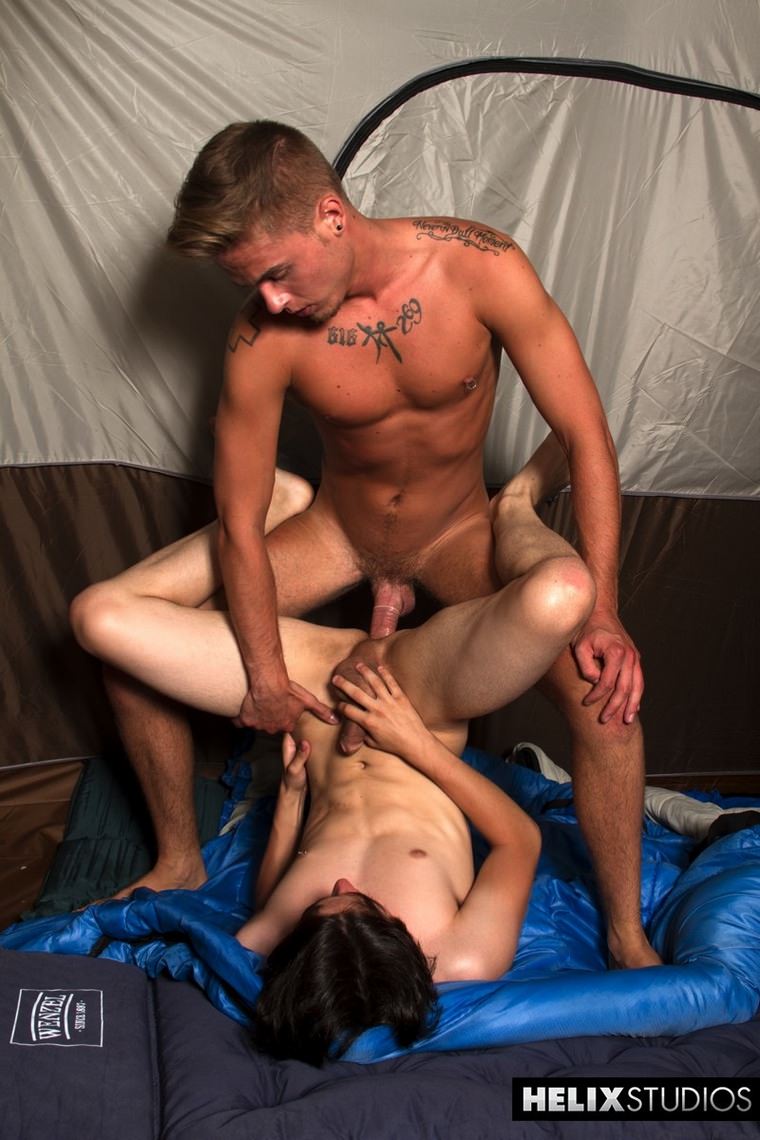 In this next scene the guys have all come together to sit around a campfire. They drink beer, roast marsh mellows, and Connor Maguire cooks some Jiffy Pop over the fire. While the rest of the guys are eating pop corn, Matthew Keading and hot jock Felix Warner sneak off to the tent for a little popping action of their own.
After some dick sucking, Felix lies back on the sleeping bags and Matthew mounts him and rides his stiff dick. Matthew is a horny fucker and really goes to down bouncing on Felix's cock. But the top jock eventually takes over and screws Matthew hard on his back. And while these two are fucking in the tent, Connor Maguire is back at the campfire trying to convince Nicholas Reed and Scotty Clarke that he really wants to see their cabin. And you know where this is going, so stay tuned for the next installment of Bumfuck Nowhere.