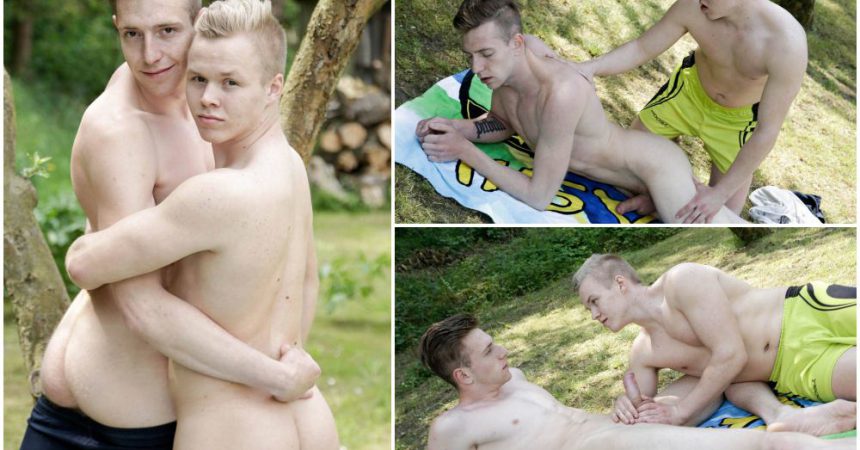 Massaged & Manhandled Outdoors
Muscly twink Tomm Charlie gets his sexy naked body massaged and manhandled in the great outdoors courtesy of beefy blond boy Reece Andrews.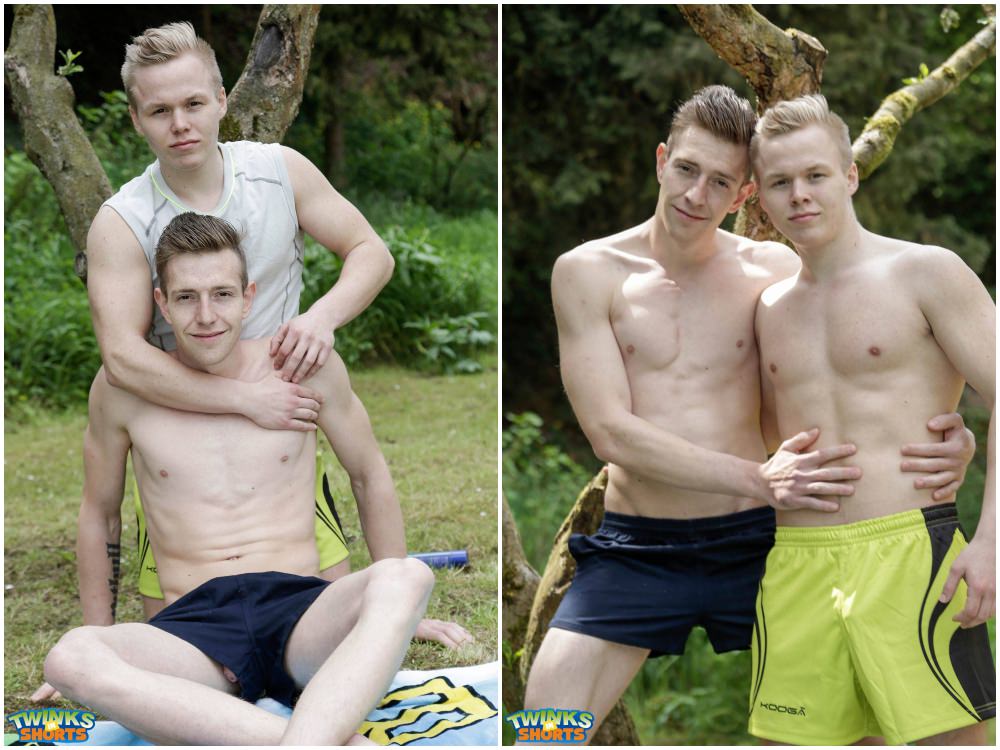 Tomm can't wait for Reece to get his hands all over his body, and soon enough he's laid flat on the towel in just his shorts as Reece works his hands up and down that sexy lean body. The shorts don't stay on for long though, and that means beefy twink Reece can get to all the good areas. He massages and manhandles Tomm's beautiful butt, then flips him over and gets to work stroking the muscly twink's rock hard uncut cock! Reece's expert hands do a great job, making Tomm moan out loud as he's jerked-off and made to blow a nice hot load all over…..