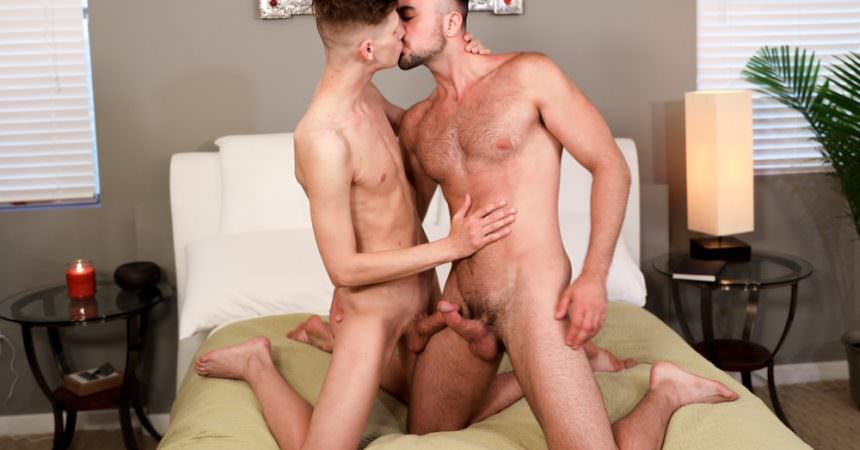 Mason Lear Tops Austin Chapman
Hairy stud Mason Lear helps young jock Austin Chapman by giving him. place to stay for the night. The only drawback is they have to share the same bed. That night in bed, Austin tries to sleep as Mason jerks off next to him. Mason convinces Austin to help him out as a return for helping him with a place to stay, and soon both guys have rock hard boners. Mason gives Austin's dick a thorough sucking before Austin return the favor and blows Mason's boner.
The guys then 69, with Austin blowing Mason as Mason eats out Austin's ass. They then take things up a level as Austin slides his ass down onto Mason's dick and rides it balls deep. Mason then gets Austin on all fours to pound his tight hole from behind before laying him on his back to face him as he drills him deep. Austin jerks off and cums over himself as Mason pounds him, and we the see mason pull out and cum all over Austin too.
Dick Detective's score: 4/5