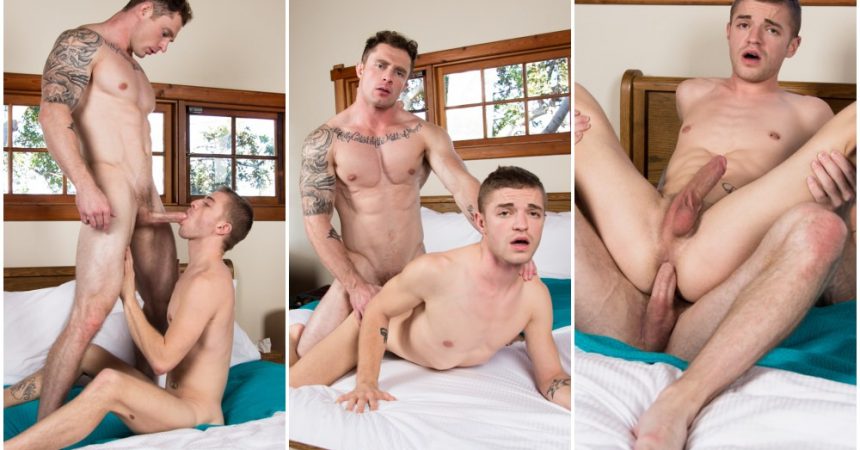 Markie More & Tom Bentley Bareback
Cute young jock Tom Bentley really wants to get muscly hunk Markie More's dick inside of him. But markie doesn't want to go to jail for fucking an underage kid. Tom shows Markie his ID and proves he's of age, quickly leading to a lustful kiss. The horny pair head to the bedroom and get naked, leading to lots of passionate kissing as Markie's big dick rubs against Tom's ass. Tom blows Markie's big boner, then gets his own dick sucked in return. Markie flips the boy around and eats out his tight ass before filling it with his bare cock.
Tom gets exactly what he craved as Markie pounds his hole good and hard. They fuck in several positions, with Markie's raw cock filling Tom up from all angles. Tom gets the jizz fucked out of him, and finally Markie pulls out and dumps his load allover the boy's taint and butt hole.
Dick Detective's score: 4.5/5