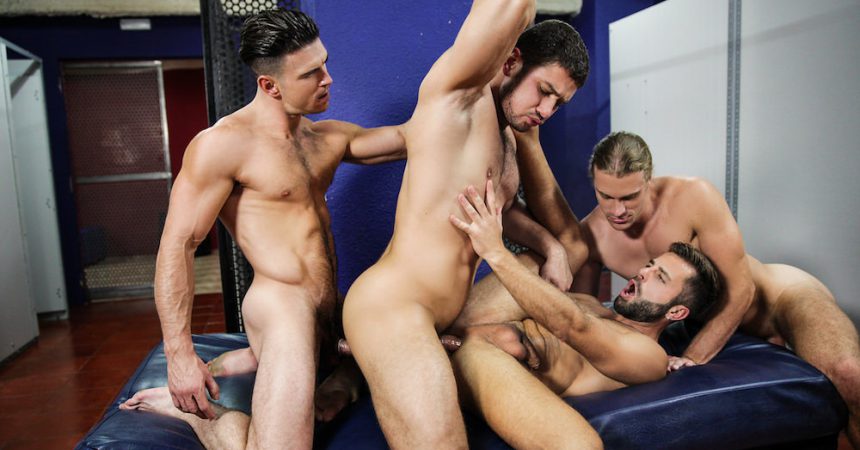 "Made You Look" Foursome
Horny hunks Paddy O'Brian, Dato Foland, Hector De Silva, and Johan Kane team up for this sizzling foursome scene from MEN!
In "Made You Look" part four, Paddy finally realises that his roommate Dato doesn't just get off on being a voyeur, but he also gets off on being part of the action too. As Paddy and Johan get it on together int he locker room, bearded hunk Hector joins them and makes it a threeway. As they touch and grope one another, Dato can't resist just watching any longer and joins in on the action too. Soon all four guys are completely naked with their muscly bodies and rock hard dicks out ready for some four-way fun!
There's hot four-way cock-sucking and ass-rimming action before the anal fun begins, and then it's an ass-fucking frenzy as tight holes get drilled and stretched open. Hector gets his ass pounded by Dato, and Dato gets his ass fucked hard by Paddy. There's a sizzling threeway fuck train too as Paddy pumps his dick deep into Hector while Hector drills Dato. Johan fills Dato's mouth with his dick at the same time to make sure every hole is getting some action!
Watch the trailer below: