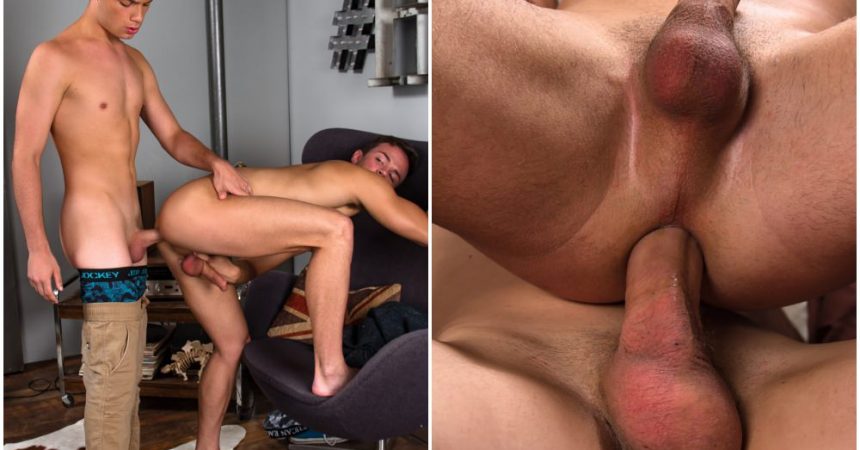 Logan Cross "Takin' It Raw" From Ryan Bailey
Twink cutie Logan Cross is "Takin' It Raw" from hung twink Ryan Bailey in their new bareback duo scene out now!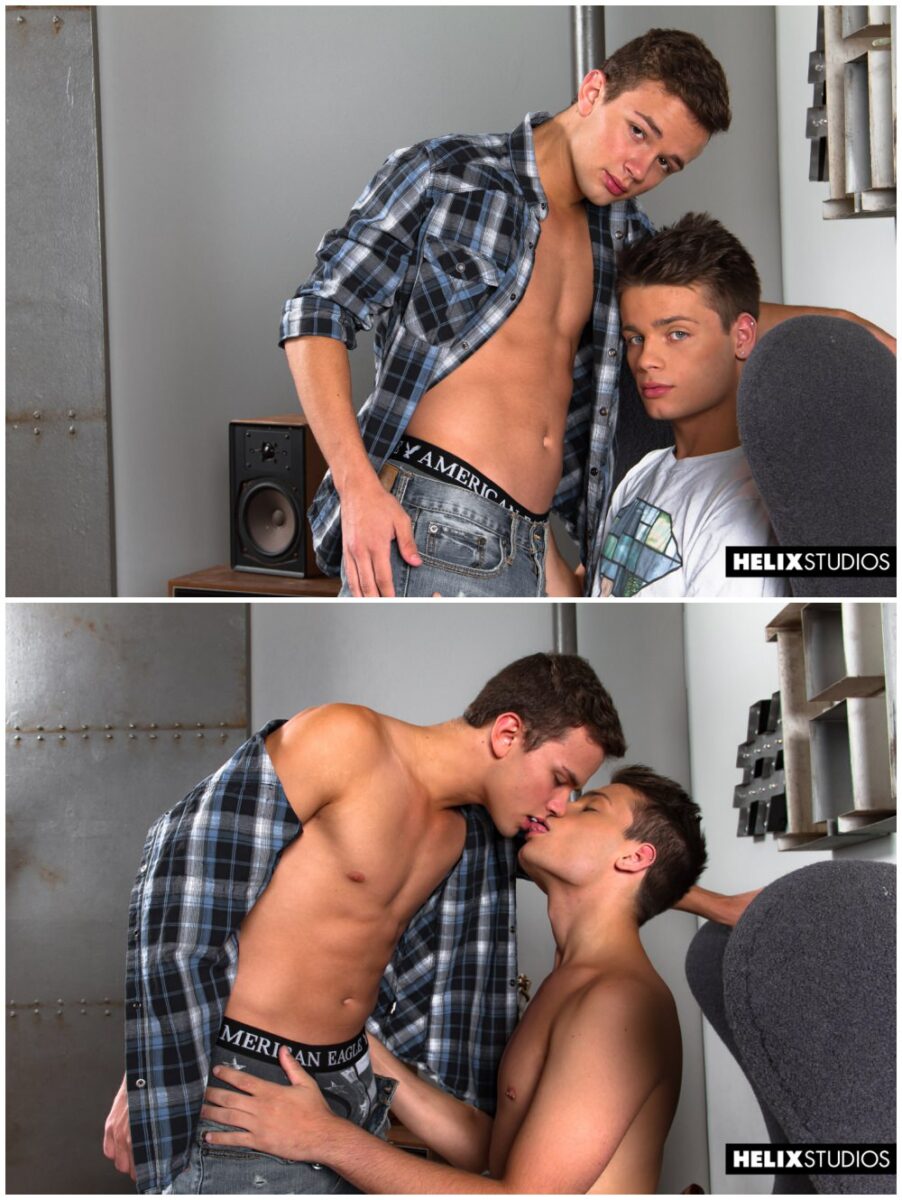 Logan Cross is one lucky twink getting to hook up with the sexy Ryan Bailey and his beautiful big dick. And with an ass as small and tight as Logan's, you know it's really gonna fill him up good! After getting his own dick sucked by Ryan to start off with, Logan then gets his first glimpse of the twink's huge dick as he pulls the lengthy shaft out of Ryan's pants. He then eagerly gets to work sucking that big boner, trying his best to swallow as much of it as he can while his soft lips slide up and down the thick shaft. I can just imagine Logan thinking to himself while he sucked it; "I'm gonna be getting this big dick inside me bareback any moment now….". And he does of course!
Ryan bends Logan over and pushes the head of his huge cock into Logan's tight sphincter, and after it forces it's way through and buries itself deep inside, the hung twink then begins to pump away, fucking every inch of his cock in and out of Logan's ass. The bottom boy can't help but let out moans and gasps as he feels that thick boner massaging him deep inside, and with an ass as tight as logan's you'd think that big dick would be enough…. But oh no, not for Logan. The horny bottom boy also adds a couple of his own fingers into the mix too, fingering his hole as Ryan fucks him. That tight hole really gets a good stretching!!
The boys fuck in a few positions, and then Logan gets the cum pounded out of him before Ryan creampies his stretched hole, filling that ass up full of cum. Lucky Logan indeed!