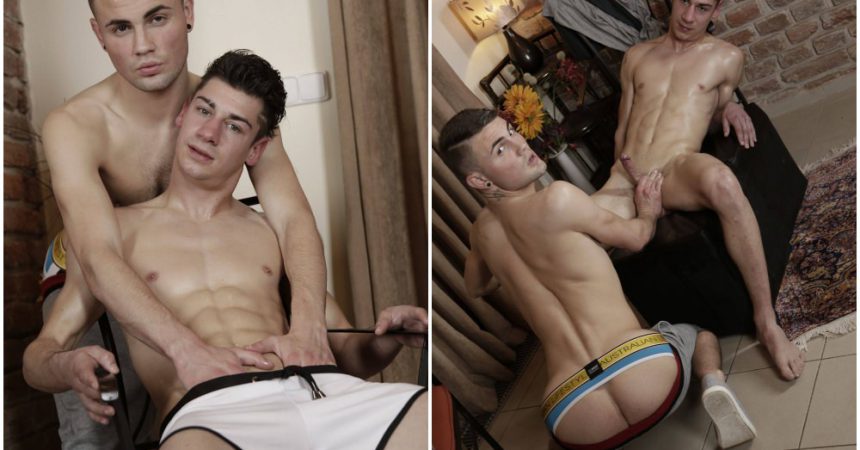 Liam Hardy Gets His Sexy Body & Uncut Cock Massaged
Liam Hardy turns up in just a pair of skimpy white shorts to get his sexy body and uncut cock massaged and manhandled by Euro jock Jeffrey Lloyd.
Jeffrey quickly gets to work, rubbing his hands all over Liam and using massage oil to get that sexy body all smooth and glistening. Wearing only jogging shorts and a jock himself, it doesn't take long for Jeffrey to remove Liam's shorts so the young jock is butt naked, exposing his lean and toned body.
The massage then gets even more thorough as Jeffrey works his hands all over Liam's beautiful butt. Liam bends over to allow Jeffrey better access, and the sexy masseur can now work his expert fingers over the young jock's balls and uncut cock too. That stiff boner gets a good stroking and jerking off, and the final stroke sees Liam squirting out  shot load of jizz all over!