Kody Knight & Liam Riley – The Tennis Instructor
This latest Helix scene is from their recent "Man-On-Twink" series, which is a collaboration between Helix Studios and Dominic Ford. Dominic Ford's also directs this scene, which features Helix regulars Kody Knight and Liam Riley.

The scene revolves around Liam Riley fantasizing about his Tennis instructor from Summer Camp, who just so happens to be the gorgeous, young Kody Knight. Liam dreams of what might have happened if he'd plucked up the courage to make a move on the sexy instructor….. A private lesson, close bodily contact, and then – a hot, passionate kiss!
Shortly after, we find both of these stunning young twinks in a more secluded spot, and Liam wastes no time in getting down on his knees in front of Kody, hungrily sucking on his big, throbbing boner. Kody returns the favor, and soon has his smooth, twinky lips sliding up and down Liam's  hard cock.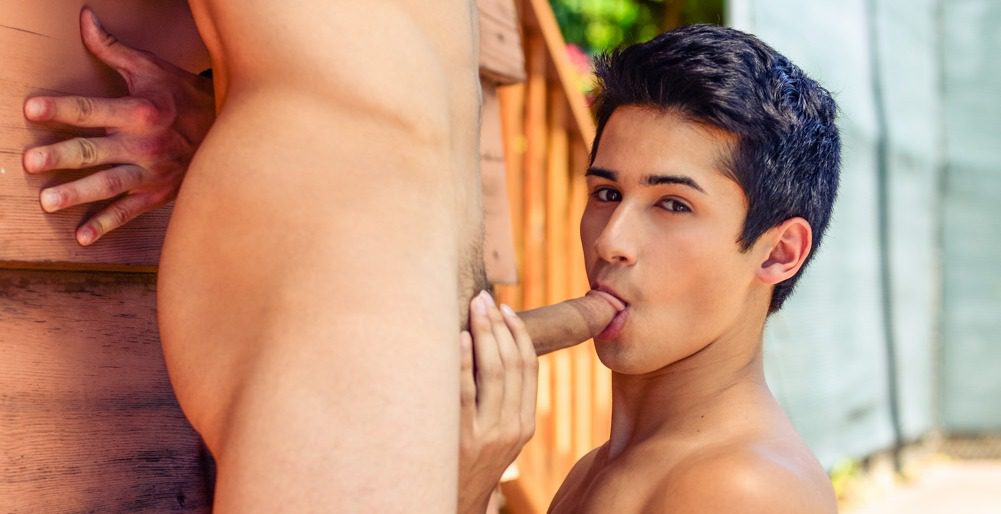 They then move over to the pool area, where Liam offers up his eager, willing hole to the sexy Tennis instructor. Liam's fuckpole slides into Liam's amazingly small ass, and after getting comfortable, he really begins pumping away, fucking that  hole deep and fast. They swap position, and Liam sits on Kody's waiting dick. Liam really goes to work, bouncing up and down hard, with Kody's big bone massaging the insides of his smooth, tight chute.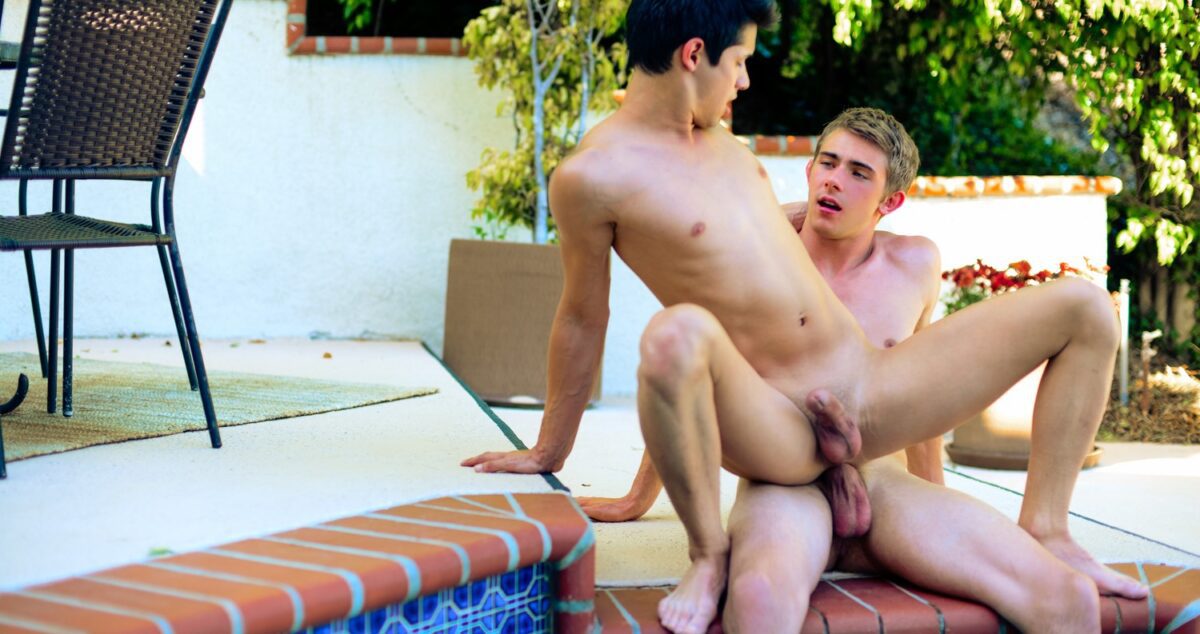 The pool makes for a cool contrast to the hot fucking, and these two stunning twinks make a very big splash – with their thick loads of jizz!
– Dylan
Click here to see a video preview of this scene