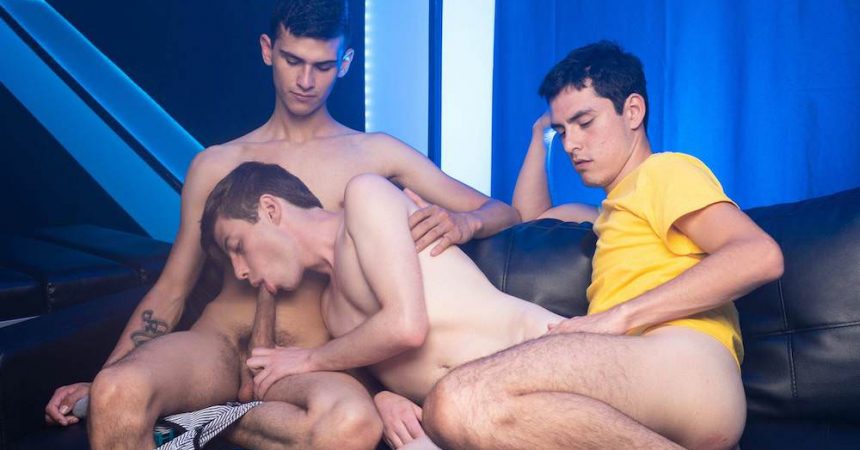 Justin & Xavier Fuck Billy Bareback
Justin and Xavier visit a strip club where they encounter cute twink stripper Billy. The sight of Billy immediately gets Justin and Xavier hard and horny, and Billy is more than happy to service the two boys. Billy goes down on their dicks and eagerly sucks off the two horny twinks.
Billy then gets Justin and Xavier's raw cocks pumped into his tight little hole as the boys take turns fucking him. Billy sucks on one dick as he'd getting fucked by the other, and continues to get spit-roasted as the two tops switch back and forth between him. Finally, after all the ass-pounding, Billy gets down on his knees as Justin and Xavier both squirt two huge loads of cum all over Billy's face.
Dick Detective's score: 5/5