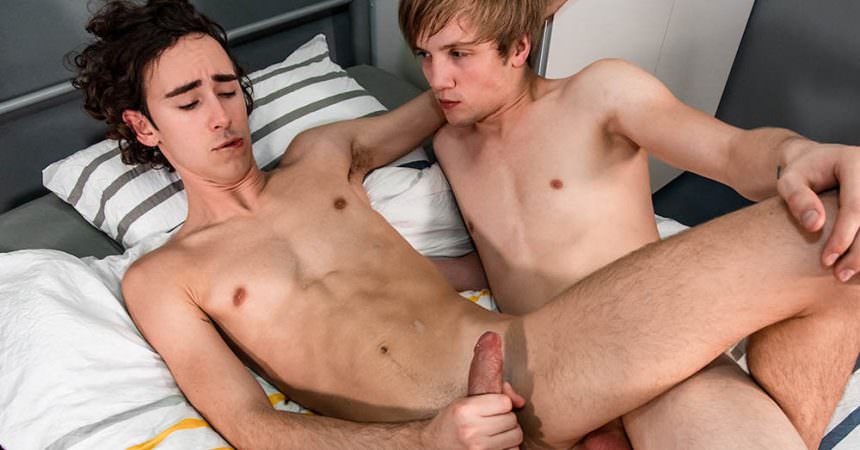 Justin Leroy Fucks Paul Delay
Paul Delay has ripped his sports shorts and needs to borrow a new pair. Blond twink Justin Leroy says he might have a pair for him and gets some from his closet. Justin enjoys watching Paul strip off to try on the shorts, but the shorts are too large for him. Justin gets another pair for Paul to try, but this pair are tiny and very tight fitting. Paul says he doesn't think they'll be suitable, but Justin comments on how they suit him and show off his ass perfectly.
After a quick grope of the ass the boys are soon passionate kissing. Paul pulls out Justin's big hard dick and sucks on every inch of it while Justin grips and fingers Paul's ass. We the see Justin ram his big uncut cock into Paul's tight hole and pound it hard. Paul takes it in a few positions, and after unloading allover himself the twink then gets Justin's jizz squirted all over his face.
Dick Detective's score: 4/5