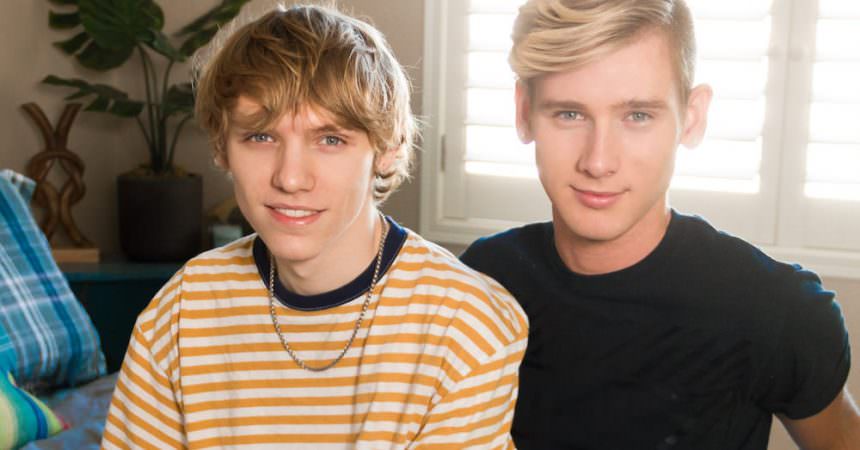 Julian & Cade Raw Flip-Flop
Cade Russels heads into Julian Bell's bedroom and within seconds the blond boys are passionately making-out. The boys strip off as they continue to kiss, and soon Cade has his face in Julian's crotch kissing the twink's dick. Cade sucks on Julian's boner, then shoves his own stiff dick into Julian's face so he can get it blown in return.
Cade then sits on Julian's bare dick and rides it balls deep. After a short while Julian lays Cade on his back and fucks him some more before the boys switch. Now Cade slides his bare dick into Julian and drills him from behind. Julian cums as Cade is fucking his hole, and Cade then pulls out to squirt his hefty load all up Julian's butt.
Dick Detective's score: 4/5