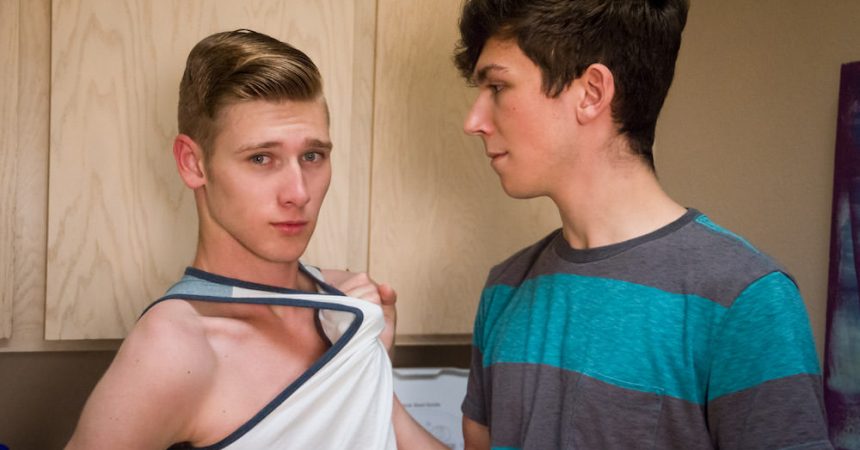 Julian Bell Gets A Spanking
Jared Scott discovers that his roommate Julian Bell has left wet clothes in the washing machine yet again. He calls the sexy twink into the laundry room and tells him off, but that's not punishment enough. Jared bends Julian over the washing machine and proceeds to spank his ass! First off Jared speaks Julian through his shorts, and then through his underwear. But soon he's spanking the boy's bare ass and making those butt cheeks bright red.
Jared later makes Julian count the times as he spanks him, and the twink begrudgingly agrees. Julian's ass is left staining and totally red as Jared leaves orders for the boy and walks away, satisfied with his punishment for the sexy twink.
Dick Detective's score: 4/5