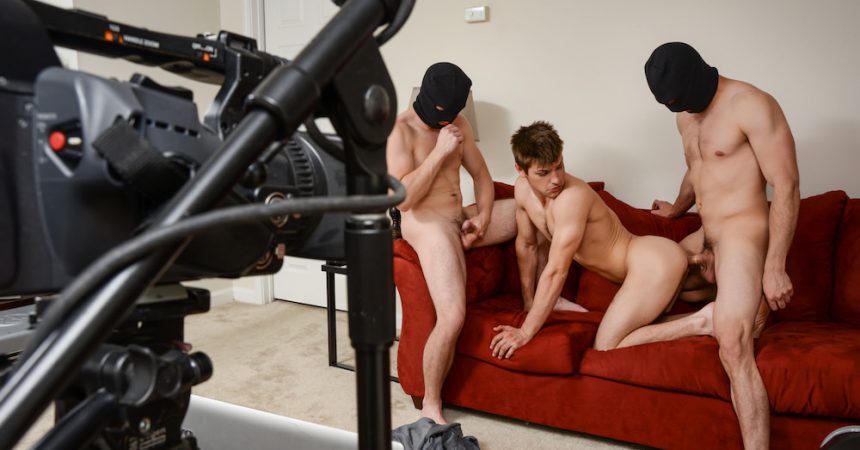 Johnny Rapid Kidnapped & Forced To Have Sex!
CLICK HERE TO VISIT THE BRAND NEW ENTICING MALES FORUM - THE BEST PLACE FOR CELEB TWINKS, INFLUENCER TWINKS AND PORN TWINKS! SIGNUP FOR A FREE ACCOUNT TODAY!
Johnny Rapid gets kidnapped and forced to have sex with his two horny captors in this sleazy new threesome scene from MEN!
Well, kind-of anyway.
"Stealing Johnny" revolves around Will Braun and Jason Maddox being strapped for cash, and they decide doing a threesome scene with Johnny would be a guaranteed earner. But Johnny has a better idea that will earn them more: Fake his kidnapping and fuck him live on camera! They decide to go for it, and put the plan into action.
We get to see Will and Jason don their balaclavas and put the kidnapped Johnny in front of a camera. They then get to have their way with him, forcing their cocks into his face and making him suck them both before they than take turns to pound his ass nice and hard all over the couch. Once they're done fucking his hole and drenching him in their hot jizz, all they have to do next is sit back and wait for the dollars to come rolling in…..