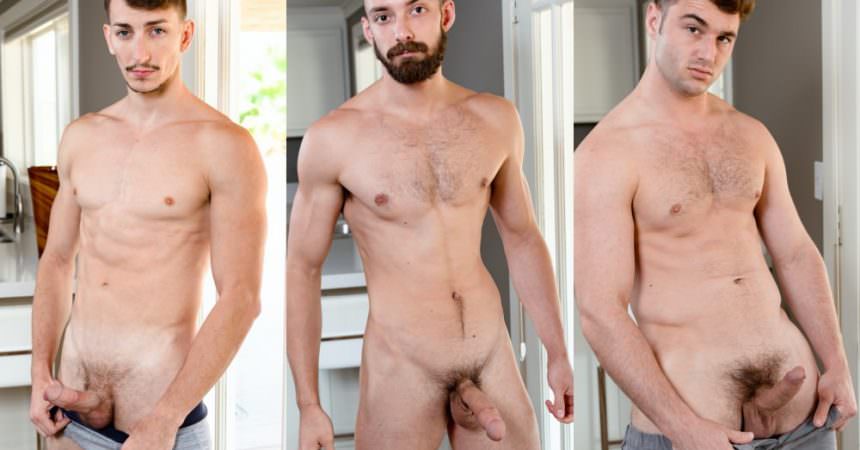 Johnny Fucks Two Michaels Bareback
Johnny B is horny and texts a fuck-buddy to come over, but unwittingly ends up inviting two Michael's over at the same time! Michael Boston and Michael Jackman arrive at Johnny's house wondering what's going on. Johnny explains the mistake, but asks if they want to still get it on anyway. The two Michael's are down for a threeway and head inside where they all begin lustfully kissing. Soon everyone is naked and Michael J gets down on his knees to suck the two hard dicks before him. We then see Michael B eat out Michael J's ass while Johnny gets his dick sucked.
Michael B shoves his raw dick into Michael J's ass and pounds him as Michael J continues to blow Johnny's boner. It's then Johnny's turn on that ass, so Michael J sits on Johnny's bare boner and rides it balls deep while Michael B feeds Johnny his dick. Michael J hops off Johnny's dick, and Michael B then sits on it so he can ride Johnny for a while. Michael B then gets pounded from behind before Johnny pulls out and unloads over his butt. Michael J unloads over Michael B's butt too, then we see Michael B give Johnny a facial as he unloads as well.
Dick Detective's verdict: A hot threeway! I loved all the swapping about throughout the scene.