Sexy jock Joel Vargas is usually the one giving the massages, but this time the tables have turned and he's the one getting his hot body caressed and groped by muscly masseur Joshua.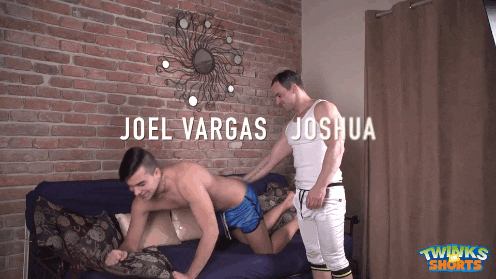 Wearing only a pair of skimpy and sexy blue shorts, Joel gets comfortable on the couch and lets Joshua get to work. The masseur oils up his hands and glides them over Joel's back, slowly making his way down to the jock's peachy butt cheeks.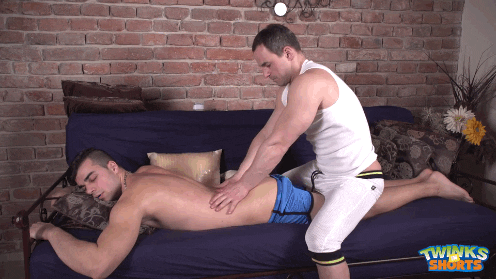 Those shorts soon come all the way off, and Joshua is now able to really work his hands around Joel's sexy ass. Seeing that Joel is gettign into it, Joshua flips him over and then works on his front, making sure to pay special attention to the jock's tasty uncut cock.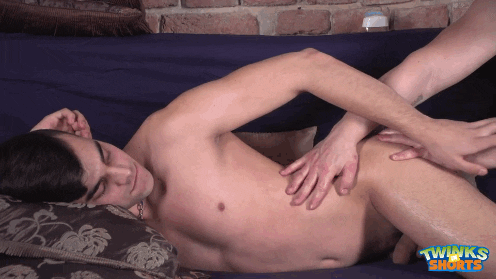 With Joel's dick now wet and slippery with oil, the massage quickly turns into a full-on hand job as Joshua jerks off that throbbing shaft. Joel can't help but moan as the masseur's hands pump his dick, but he soon has to continue the jerking himself as Joshua then goes back to playing with Joel's ass and tight hole.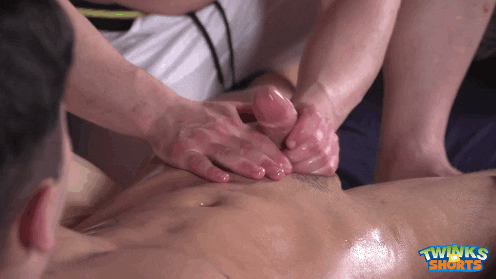 With Joshua groping and massaging his ass, it doesn't take long for Joel to squirt out a hot load of cum from his uncut cock, leaving a lovely wad of white goo all over himself!