Joe Heron at Englishlads
Joe isn't British, but he just did his first video for English Lads. Joe is an American who was on a university exchange program with Cameron, another guy who has filmed for the British gay porn site. And now that Joe is doing his stint in the UK, he decide to follow in his buddy's footsteps.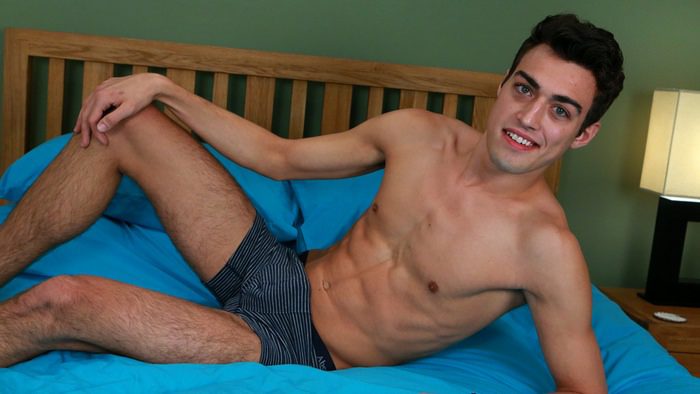 Joe is a tall swimmer with a lean and smooth body, a friendly smile, and a sparkle in his eye. In his pre-shoot interview, Joe expressed his concern over not being able to get hard with the cameras rolling. But as he stripped down to his boxers, his cock was already tenting in his shorts – no problems there. Except now Joe is a little embarrassed that he's so turned on – silly boy, that's what we're here to see.
This swimmer's chest is smooth, but his legs are very hairy. He shows off his ass and spreads his butt cheeks revealing just a light dusting of fur back there. And his dick only seems to have one setting – on or off – and it's hard like a rocket and sticking straight up in the air. And it's well fuelled, too, because this university lad shoots a big load of cum all over himself.
MUSCLED AMATEURS AT ENGLISH LADS – CLICK HERE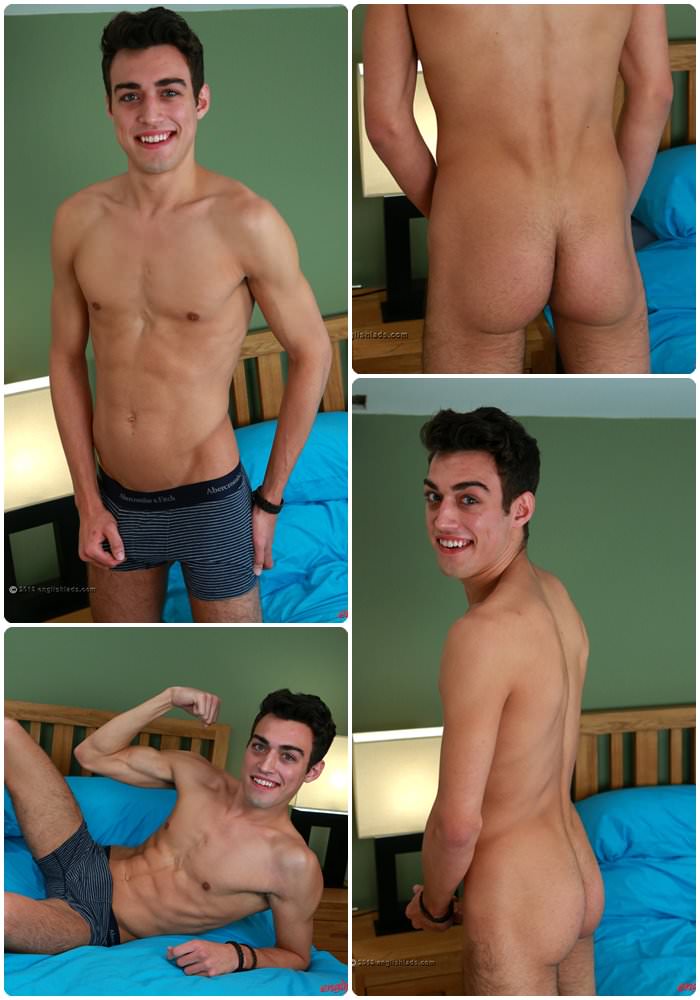 MUSCLED AMATEURS AT ENGLISH LADS – CLICK HERE