Daniel Bishop might be new to fucking on video, but he is certainly not new to the act of sliding his rock hard bareback twink cock into a smooth ass. You can tell from the way he handles Jessie Montgomery in this video from the Helix Studios site that he is more experienced with dick and a hot hole than many other boys his age, and it's not surprising given that he has such an awesome piece of meat!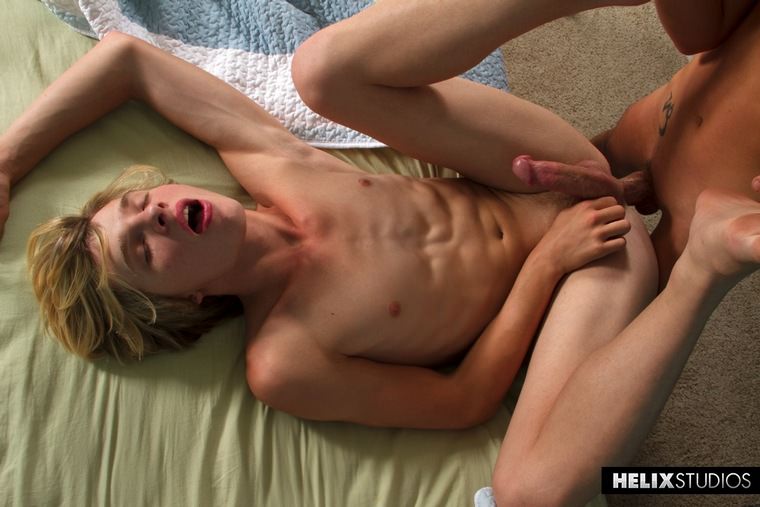 The lad wakes up beside his dozing blond friend and wastes no time revealing that boys morning wood for some sucking. I love being woken with a cock sucking, and so does Jessie, immediately responding to it and sharing his own sucking skills to get a taste of precum down his throat.
But this is about that bareback twink cock sliding into that hole, and we get an amazing view of all the action too. As Daniel eases his naked inches in you can see how hard his shaft is, the root bulging and throbbing, like steel as his helmet slides deep inside and he savors the sensation of that tight ass.