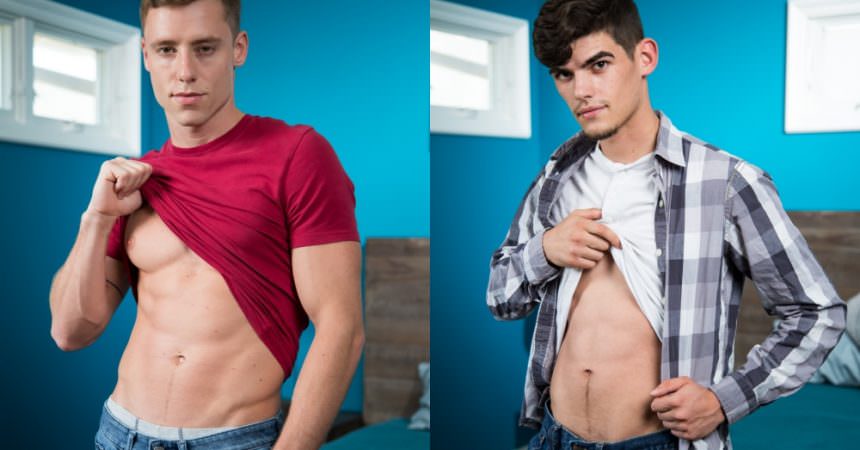 Jayden Fucks Justin Bareback
When Justin and Jayden get into the bedroom, Justin is visibly nervous, but Jayden quickly relaxes him with a deep kiss. Justin is soon ready for more and kisses down Jayden's body until he gets to the jock's hard cock. He sucks and slurps on that boner, then frees his own dick for Jayden to blow in return. Jayden moves a little lower and licks Justin's balls and butt-hole, spreading his legs wide.
He spreads Justin's legs even wider as he slides his raw cock into the jock's waiting hole. Jayden pumps away slow and steady and soon picks up the pace. He turns Justin around and pounds him from behind before Justin sits on that bare boner and bounces up and down it. Justin cums as he rides Jayden, then we see Jayden pull out and fire off his load too before sliding his spent dick back into Justin's ass.
Dick Detective's verdict: Great! I particularly liked Jayden licking and rimming Justin's balls and hole.