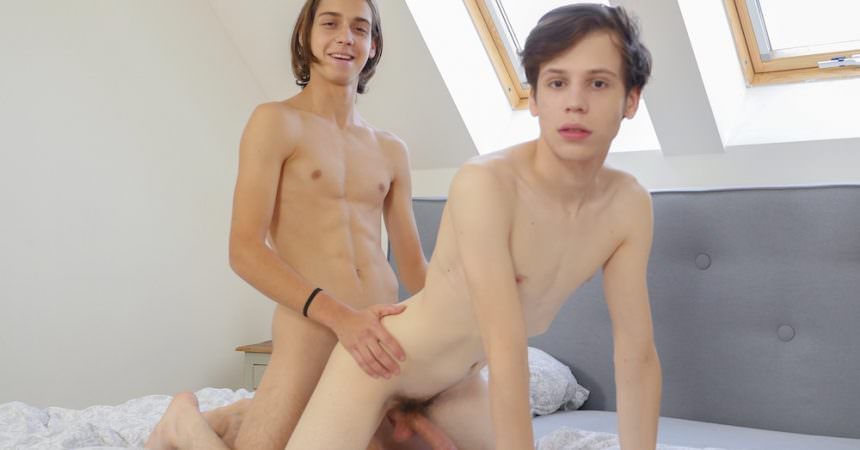 Jake Fucks Devin Bareback
Jake Olsen is quietly reading on the bed when Devin Lewis comes into the room. Devin wants to go out, but Jake wants to read, and a quick tussle on the bed ensues. Devin quickly discovers that Jake has a boner, so the boys decide to stay home and get naked instead. Devin goes down on Jake's uncut cock and gives it a thorough sucking.
Jake blows Devin in return, then Devin goes back to blowing Jake before promptly sitting on the boy's bare boner. Devin rides Jake for a while, then we get some more oral before Devin bends over to take a pounding from behind. There's some more oral before the final position, and then Jake pulls out to cum all over Devin's face before Devin cums all over himself.
Dick detective's score: 4/5