Is this the thickest dick in gay porn? Vote in the poll below! This massive chunky uncut cock belongs to Brit boy Steven Prior, and in this duo scene with sexy bottom boy Chad you get a good sense of just how big that dick really is!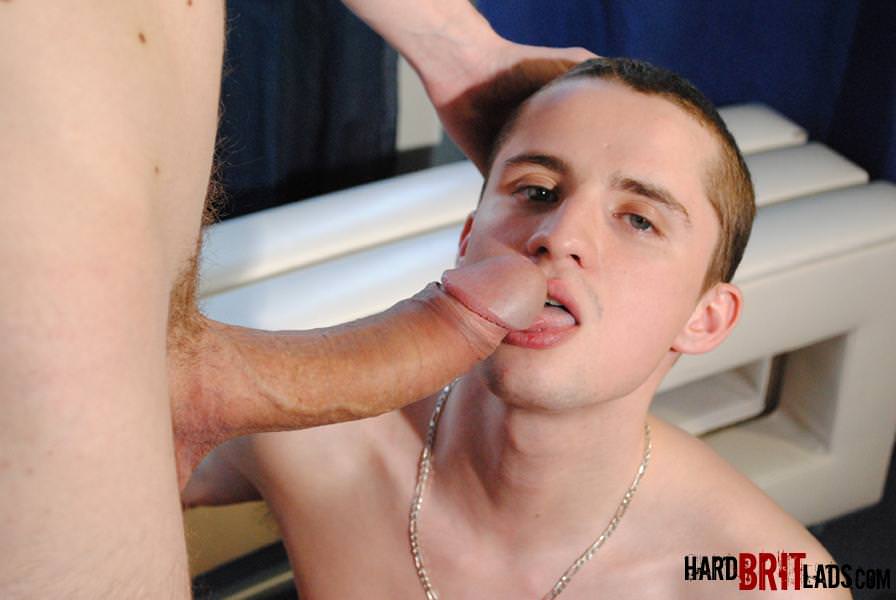 The scene for Hard Brit Lads features both Steven and Chad wearing some sexy shiny nylon shorts, and they have  good grope of each other through them as they kiss. You then get to see that massive boner of Steven's creating a huge tent in his shorts, and as Chad drops to his knees to kiss the bulge you can already see it's a whopper of a dick contained inside.
The shorts come down, and some tight white undies are revealed, along with another humongous bulge which Chad eagerly kisses and strokes. He then peels the undies to one side to let Steven's dick out, and the HUGE uncut cock appears before him. It really is a beast! Chad then gets to work sucking that might meat, but it's a real task. The massive head alone barely fits into his mouth! Still, it doesn't stop Chad from trying his best and sucking what he can.
Steven then eats out Chad's tight hole, in a fantastic position I might add, before then attempting to slide that big boner into the bottom boy's ass. Amazingly, Chad is actually able to take the whole thing up his butt – much better than his mouth could do. It's a hot sight watching that monster cock pumping in and out of Chad's hole as Steven fucks him in several positions. It's also an amazing sight watching that big boner blow it's load too let me tell you!
So what do you think? Is this the thickest cock in all of gay porn?
[yop_poll id="9″]