Joey Lafontaine makes no bones about it – he loves sex with girls. But sometimes, as he says, "I need to play with a penis." And where does he like a cock when he plays with boys? "In my ass," he tells Video Boys.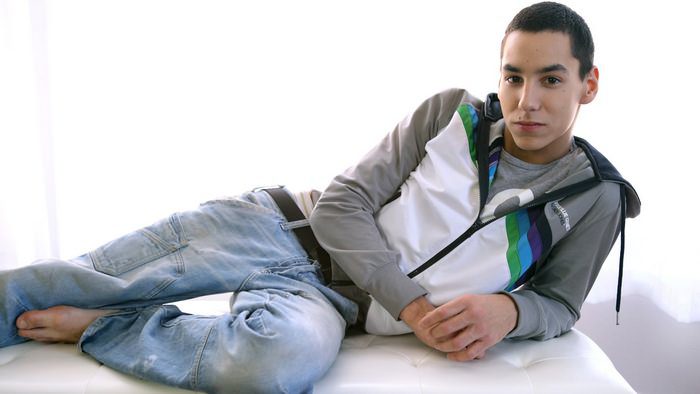 It's been four months since this cute French-Canadian boy has played with a cock, so he hit his local sex toy store and picked up a dildo to show Video Boys how much his ass loves being pumped. He really enjoys the sensation of having a dick in his ass.
Joey strips naked and his meaty uncut cock is getting bigger and fatter at the thought of feeling this dildo inside his ass. He plunges the dildo to the white, leather sofa then sits on it. And after showing us how deeply his ass can take it, Joey lies back and fucks his hole vigorously. He jacks his foreskin meat with fast strokes until he blasts all over his smooth belly. Perhaps Joey should buy his girlfriend a strap-on so he doesn't have to wait so long for his next ass-play session. And I'm betting that Video Boys is going to set him up with the real thing soon.