I love a good fuck train. Duos are hot, but threesomes are even hotter with so many possibilities of different positions to suck and fuck in – fuck trains being my favorite! I just love watching the middle guy pumping his dick into an ass whilst someone else's dick pumps him from behind. Doesn't even have to be three guys. Four or five is good too. Whatever the number, just everyone connected by their dicks and asses all fucking together. HOT.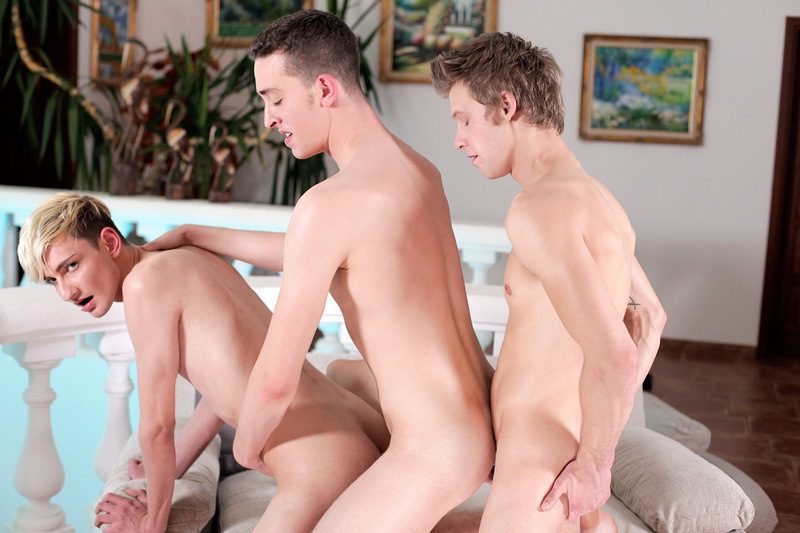 This new bareback threesome scene from Staxus, featuring three hung lads Arthur Kral, Luke Vogel and Nathan Dale, has lots of great sucking and fucking positions in it, including my favorite. I love Luke Vogel too so that's a bonus! The fucking is raw, hard and furious, with some nice spit-roasting before that all important fuck train. And it's worth he wait! We get a hot under-view of the action, with Arthur and Luke's two huge bare dicks pumping away while Nathan's swings wildly away. Love it!
Watch the video here and see this hot bareback fuck train in action for yourselves.