HARD BRIT LADS
The two masculine, fit, hung chav lads Jason O'Connor and Sam Bishop are paired together for this seriously horny Hard Brit Lads shoot. Jason is smooth, lean and defined, whilst Sam has a bit more muscle and a hairy chest, but both look great together and ready for a hard fuck!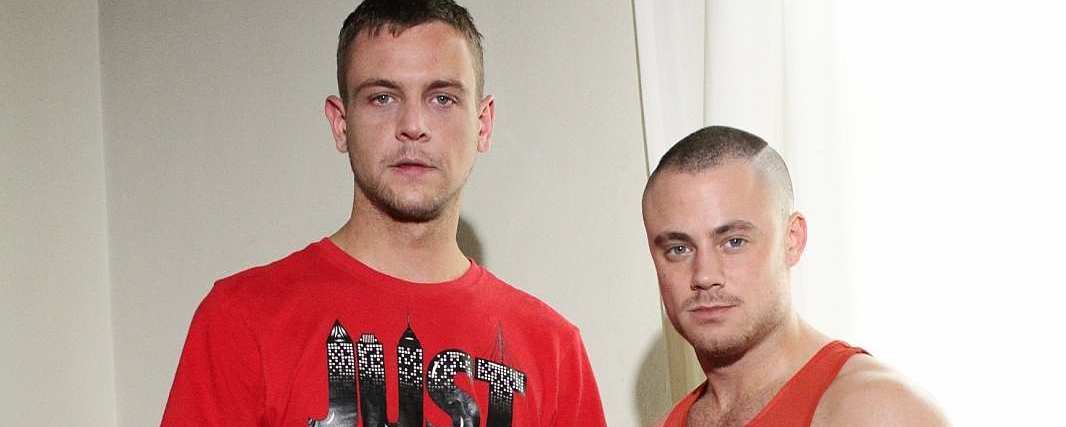 The scene opens with both lads working their hands over each other, and both already hard under their bulging grey trackies. They continue to touch, grope, and kiss each other until Jason's trackies are tenting so much they look like they're about to be torn open by his dick!  Jason has a stunning, thick, 8.5 incher, and once it's freed from his sweatpants Sam drops to his knees and starts working over the rock-hard shaft. He licks, sucks and chokes on the huge beast until he's down to the base with some impressive deepthroating.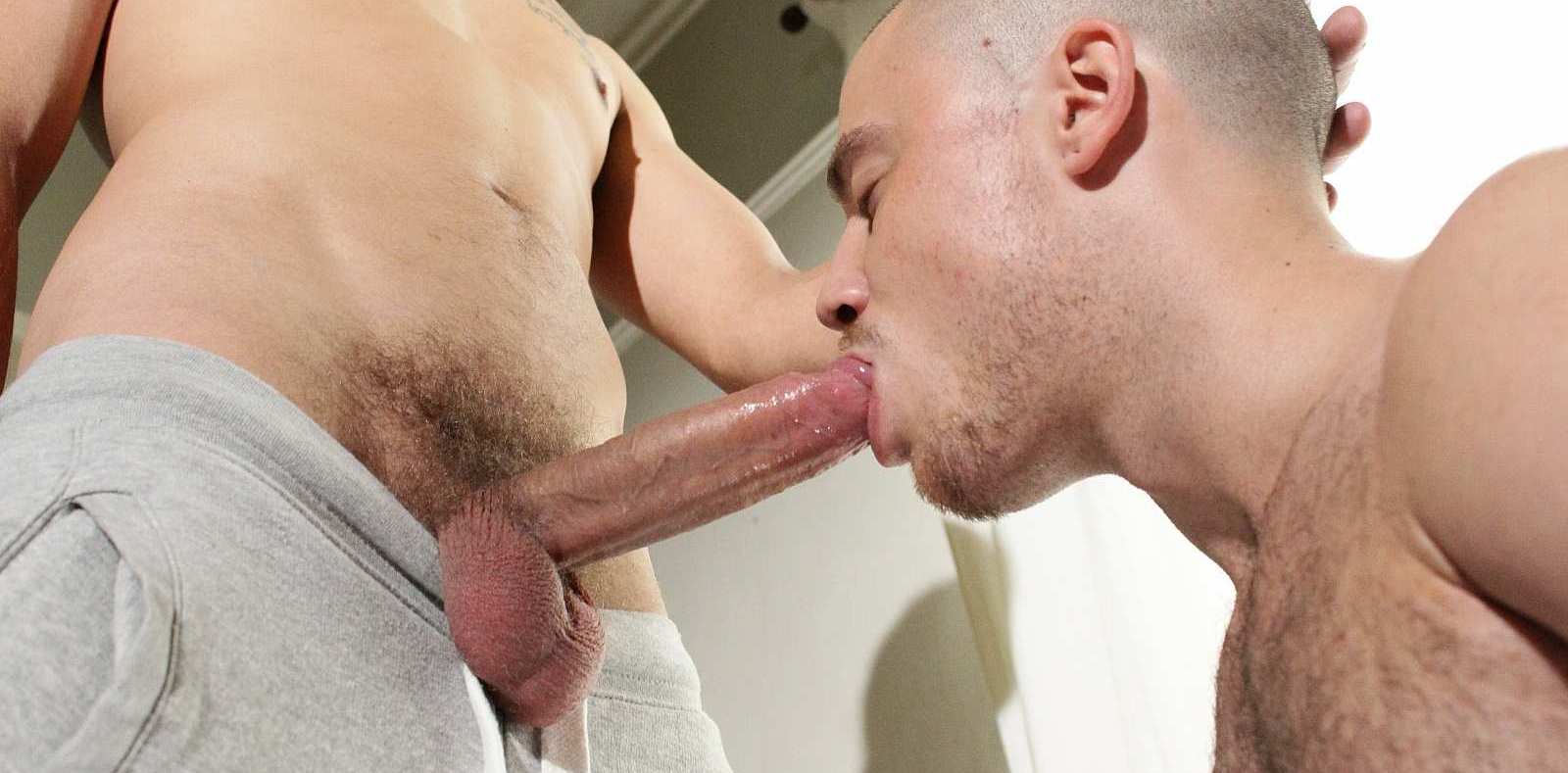 Jason then sucks Sam's thick cock for a bit, before getting his big dick sucked some more, right to the base again, down Sam's throat. Then he plays with Sam's arse, stretching his hole with two fingers as he prepares to fuck him. First Sam slides onto and rides that huge, lubed pole, which clearly hits his g-spot as his cock throbs whilst he takes it deep. Next, Jason stands and fucks the horny bottom from behind, nice and slow, purposefully driving each and every inch of his thick bone balls deep, slowly massaging the insides of Sam's arse.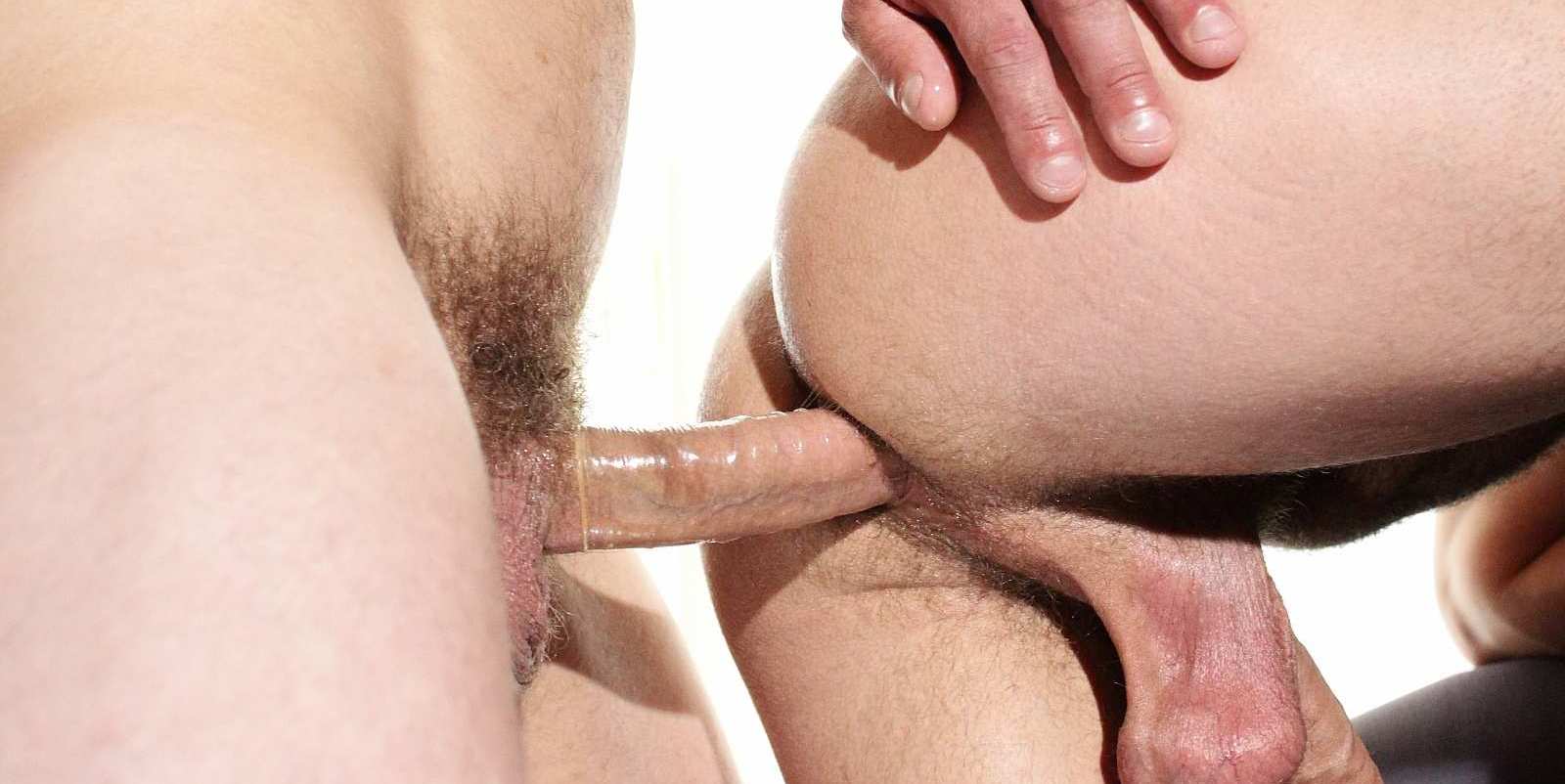 Then, with Sam on his back, Jason pumps his throbbing dick hard and deep into that tight hole some more until Sam can't hold back any longer, and shoots a bucket-load of cum all over himself.  Jason pulls out and wanks over Sam's mouth, until his hot cum spurts out and drips down onto Sam's waiting tongue.
Click here to wacth a preview of this scene
Click here to go to Hard Brit Lads