A hot duo turns into a sizzling threeway when muscly stud Roman Todd catches Darin Silvers fucking Will Braun's tight ass in "Peepers" part 4!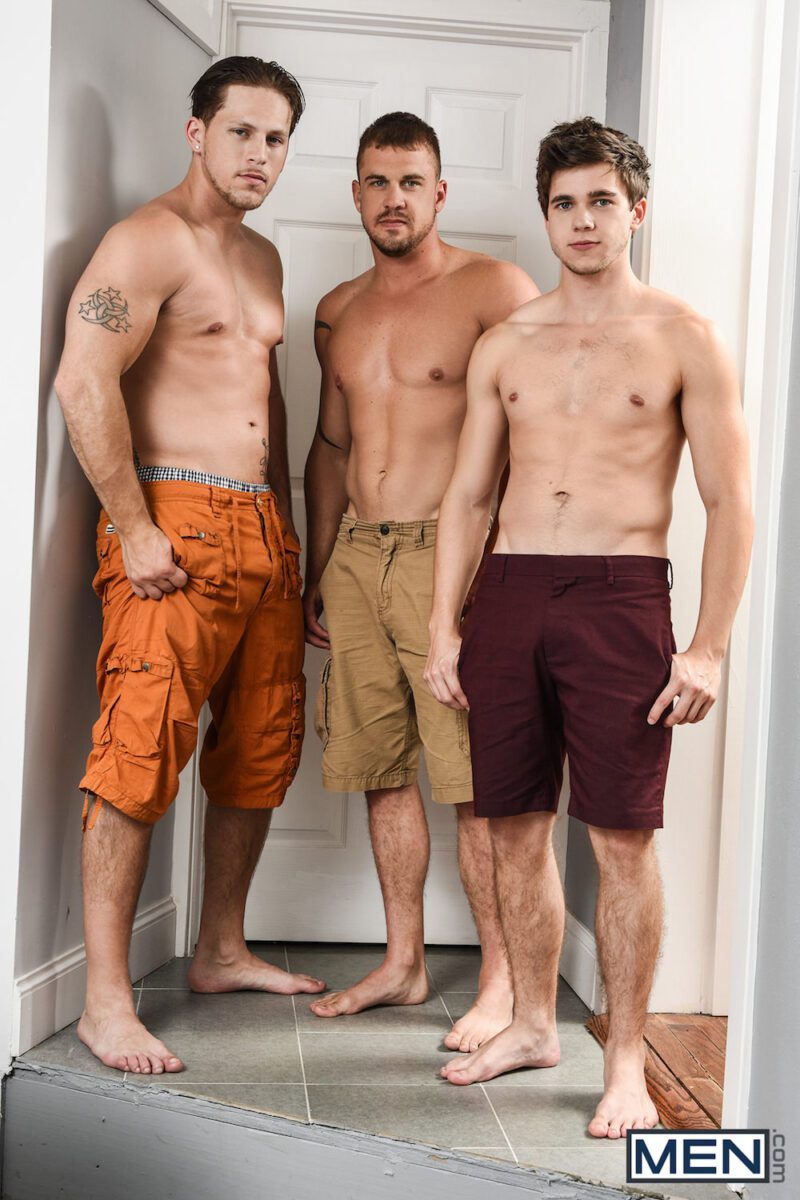 Darin is busy pounding Will's ass good and hard when Roman opens the bedroom door to find them at it. Roman takes it in for a second before heading back to his room, so Darin stops fucking Will to go and check if his buddy is cool. Turns out that Roman was a little jealous, but Darin soon helps him out by sucking the muscly stud's big dick. When Will turns up to see where Darin got to, Roman invites him to join in too, and Roman is soon getting his dick blown by both of them at the same time.
Darin then returns to fucking Will's ass while Will blows Roman, and then it's all change as Roman blows Will while Darin pounds his ass nice and hard. After Darin is done pounding Roman, it's then Will's turn to take it again as Roman rams his big dick into the young jock's hole and fucks him until they're all ready to blow their loads!