STAXUS
Staxus regulars Chase Hunt and Kamyk Walker are paired up for this new scene, and these two sexy European studs look great together in their roles as horny school-lads discovering their teacher's hidden porn mag!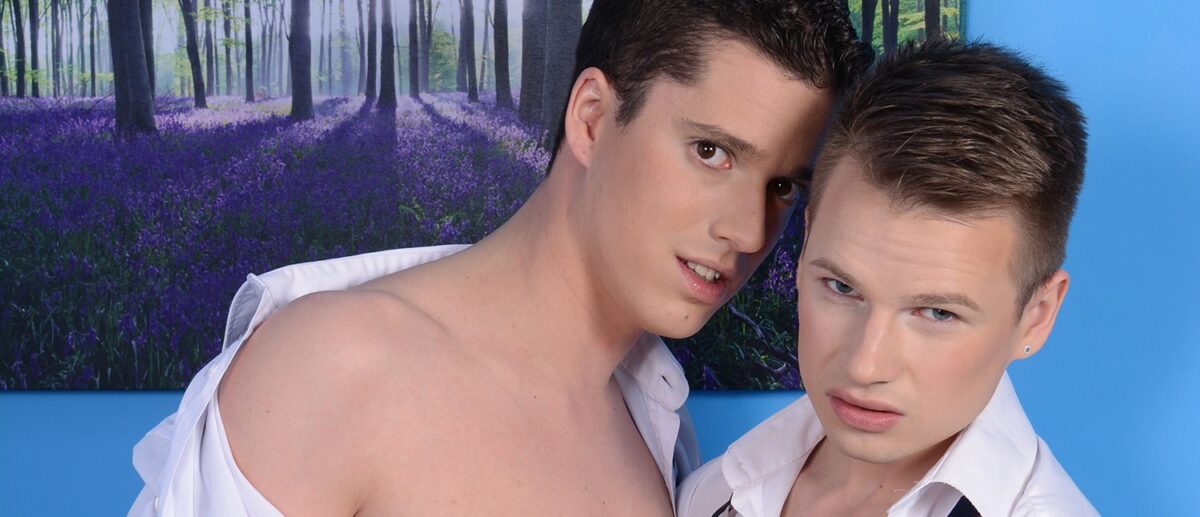 Upon seeing a particularly hot guy in the magazine, Kamyk pulls out his growing dick and begins playing with it right there in the teachers office. But Chase wants to play too, so he gets on his knees and starts sucking off the hard and horny student. He gently wraps his mouth around the throbbing shaft, sliding his lips up and down every inch of it. Kamyk then undresses Chase and lays him back on the desk so that he can get a mouthful of the lad's  massively thick cock!

After having a taste of Chase's dick in his mouth, Kamyk swaps places and lays back on the desk with his legs in the air, ready and willing to now feel that huge bone inside his ass. Chase teases and licks the lad's smooth hole with his tongue for a while first, before then slowly pushing the full length of his fat, meaty, bare dick deep inside. Kamyk groans with pleasure, jerking his own dick while Chase thrust into him, pumping his cock in and out of the horny student.

After a few changes of position, Kamyk then rides that huge bone bareback while they sit in the teacher's chair. He bounces up and down the hard shaft, feeling Chase's throbbing dick filling him deep inside whilst he wanks himself off. It's not long until he shoots jets of hot, white cum all over the office floor, followed by Chase who jerks his cock and cums right inside Kamyk's mouth!
Kamyk does his best to swallow every drop of it, and with their teacher due back any moment, it makes sense to eat the evidence!
Click here to see Chase fuck Kamyk on the teacher's desk
Click here to go to Staxus