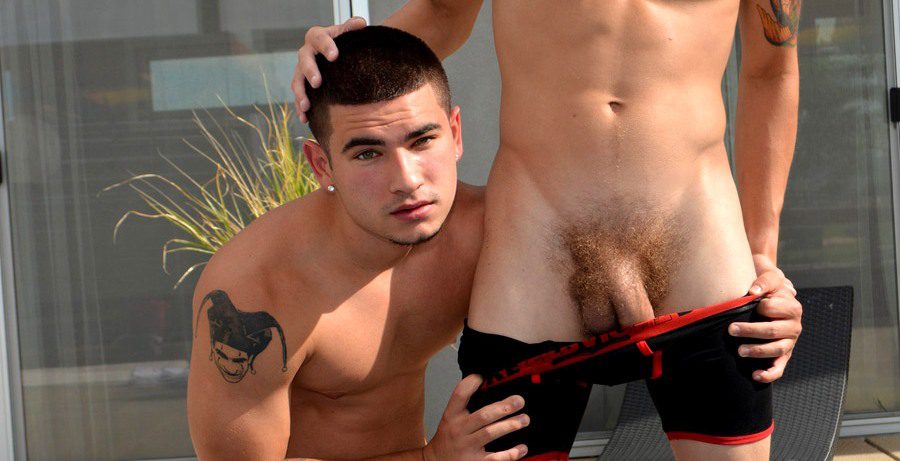 There's a new Broke Straight Boys scene out this week starring Vadim Black and Tyler White (Black & White! lol), and firstly: It's outdoors! Makes a rare change for them. Secondly: Vadim Black is fit as fuck!! Seriously, just look at him. That toned body, stunning face, cropped dark hair and sexy as fuck eyes. I'd literally let him throw me around the bedroom. Shame he bottoms in this scene 'cos in my mind he's a horny hard-fucking top!
That's not to say Tyler isn't good as the top though, he's a great little fucker! Before they fuck though, Tyler & Vadim start off sucking each other's dicks in the jacuzzi. Vadim's definitely the better cock-sucker, you can tell he loves having a dick in his mouth. Once the fucking starts it's really hot. Vadim rides Tyler's dick and his ass looks amazing as he's sliding up and down that hard pole! Tyler really slams into that tight hole deep and hard in one position, and as much as I'd love to be fucked by Vadim I couldn't help but think how much I'd love to be Tyler right then slamming his ass!
Click here to see Tyler fuck Vadim's gorgeous ass.
Click here to go to Broke Straight Boys.