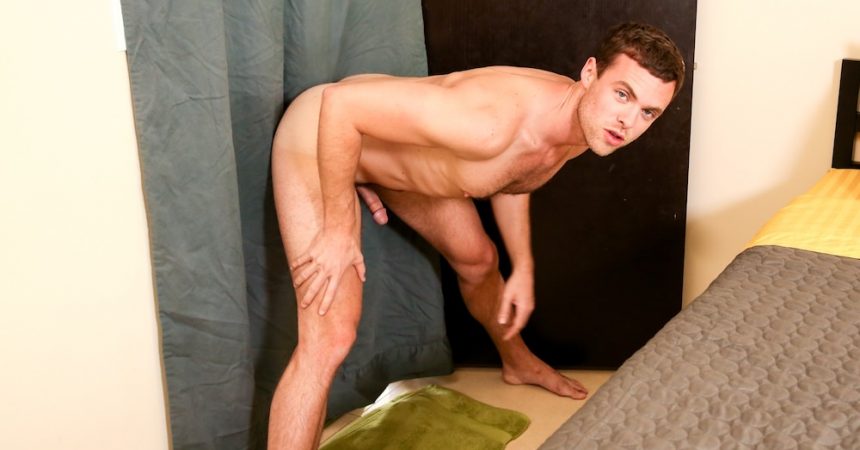 Homemade Bareback Glory Hole
Brenner Bolton and Brandon Moore fuck bareback through their homemade glory hole in this kinky duo!
Brandon Moore sets up his make-shift glory hole by using a sheet hung on the door with a hole cut out. Brenner Bolton soon arrives and sizes up the cut-out hole before eagerly shoving his dick through it. Brandon then gets to work, sucking and swallowing every inch of Brenner's stiff boner. He then tells Brenner to bend over , and proceeds to tongue-fuck the stud through the opening. Brenner enjoys every second of his rimming from the stranger on the other side of the glory hole.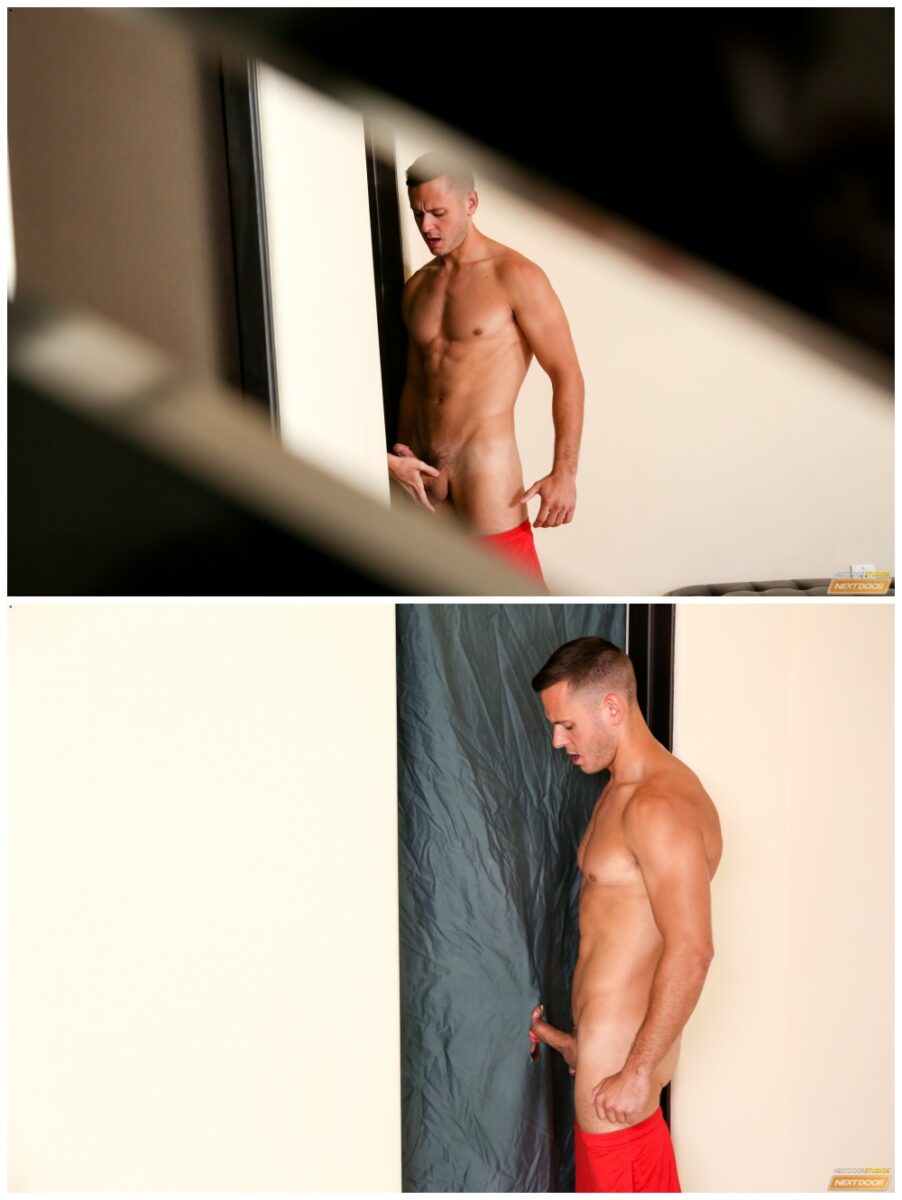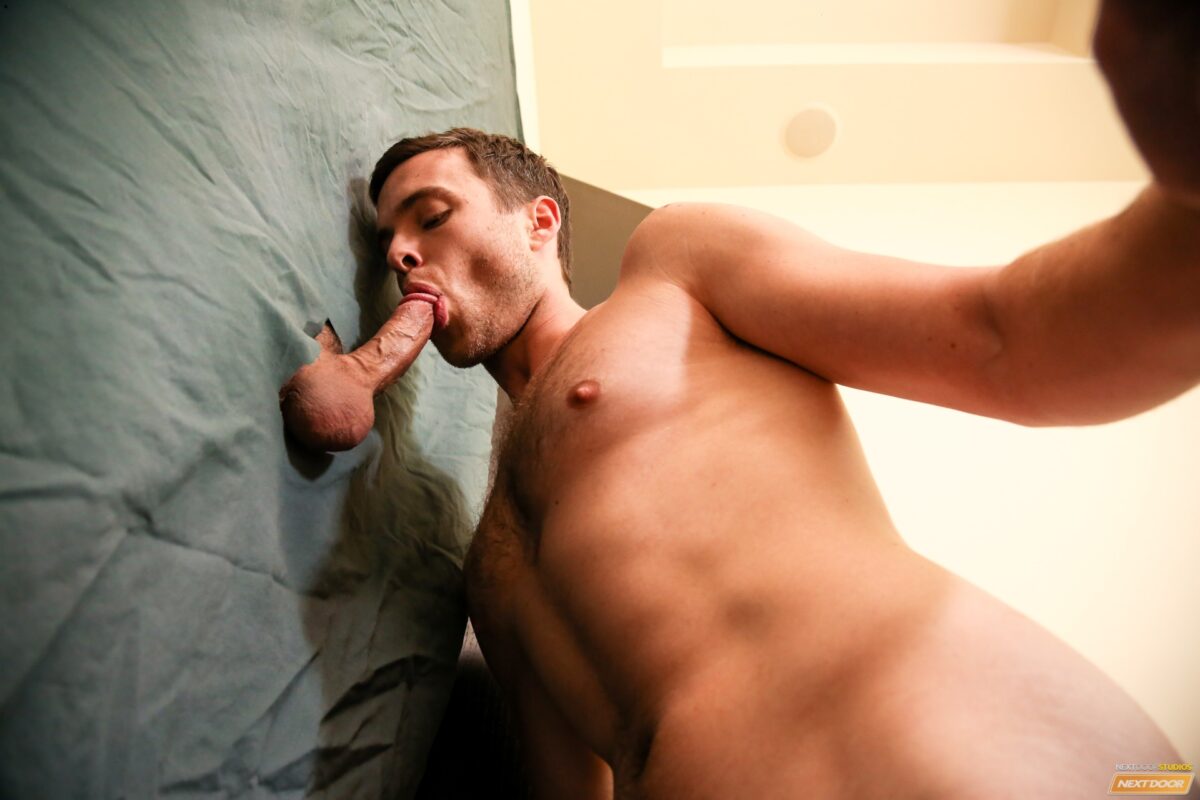 Brandon then bends over and lets Brenner rim his sweet hole in return. Brenner then plunges his raw cock into Brandon's ass and fucks him through the glory hole. Brandon takes it deep and hard before the horny jocks then switch. Now Brenner bends over with his hole in the opening, and Brandon rams his bare boner into the stud's ass. He fucks Brenner deep, showing he can give as good as he takes.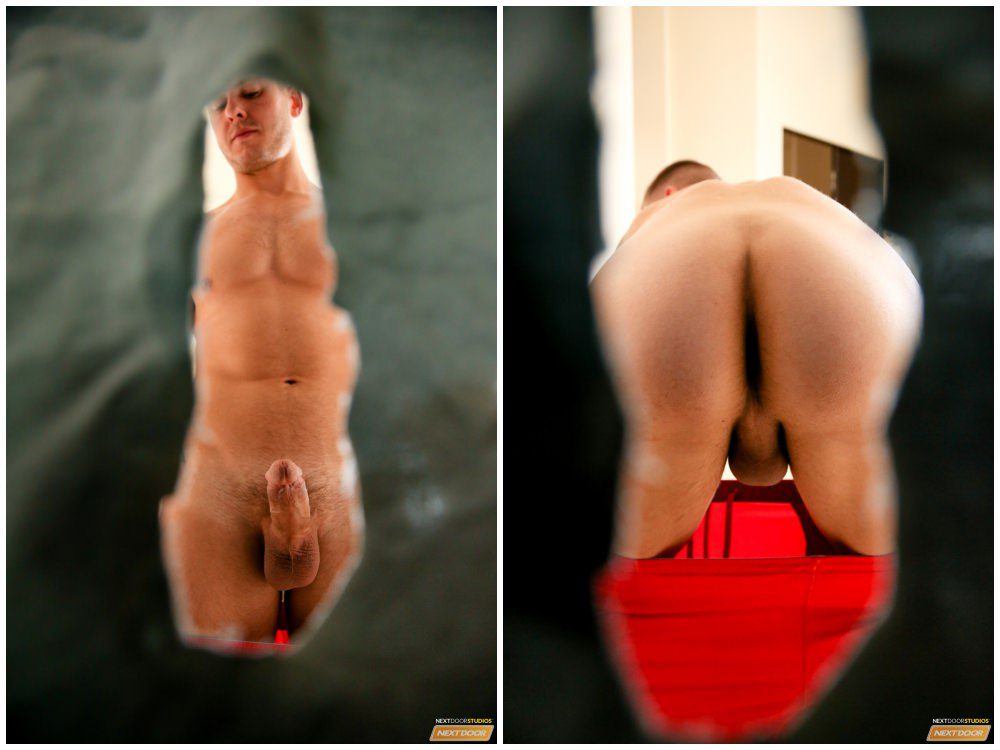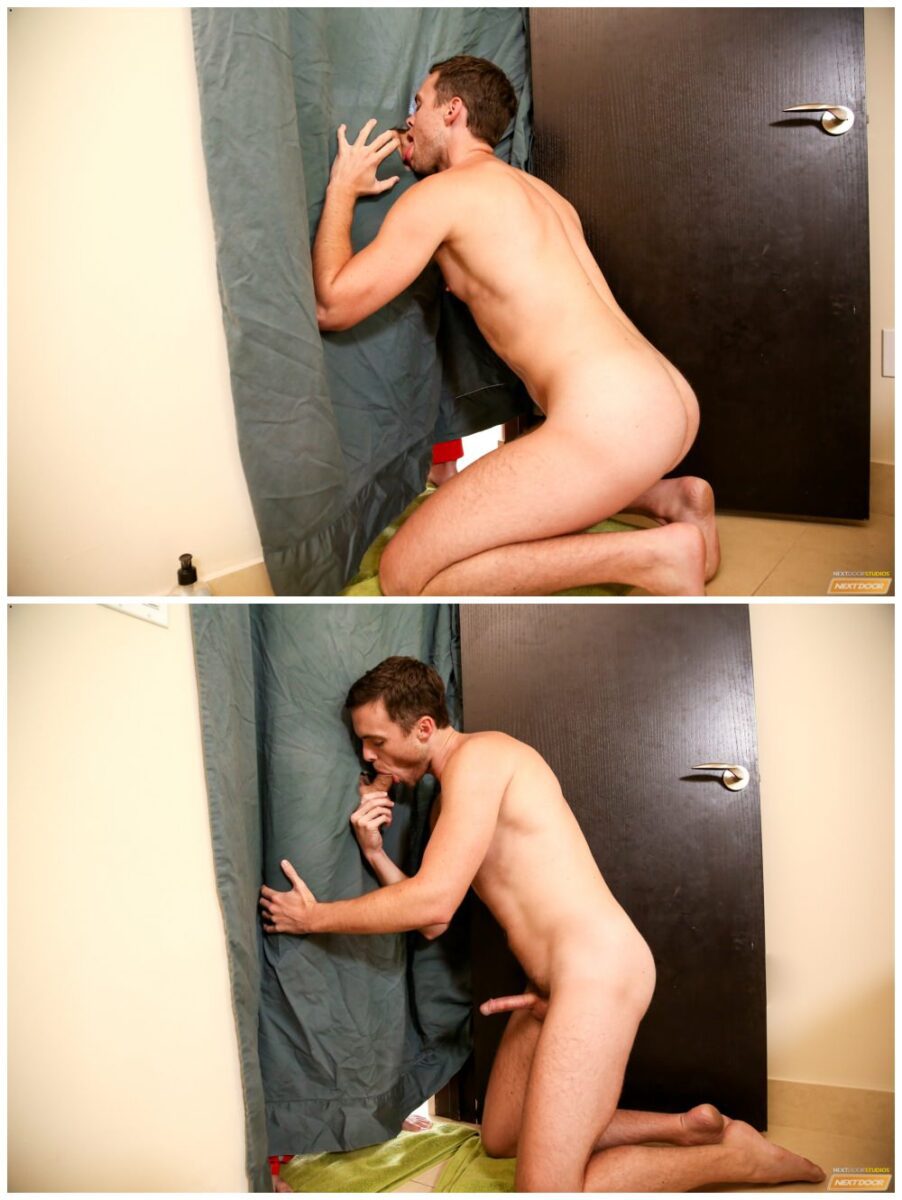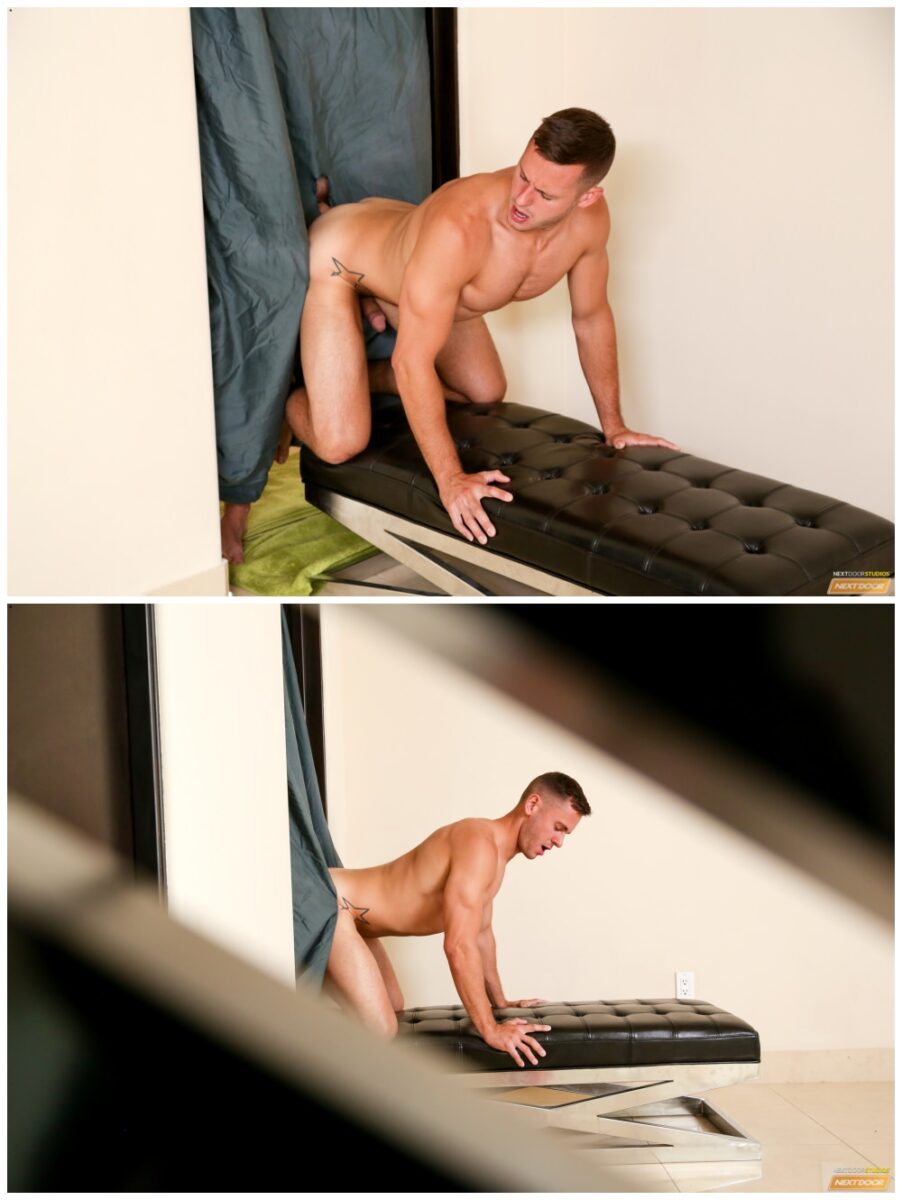 Finally the horny duo finish fucking and loose their loads – all over each other's faces. Brenner and Brandon are left with cum dripping down their mouths and tongues, and they've never looked better!