HARD BRIT LADS
21 year old Rugby player, Nathan Gear, is the solo star of this Hard Brit Lads scene. The dark haired hunk is kitted out in a polo top, soccer socks and a pair of very short, shiny nylon shorts that soon leave nothing to the imagination!
After a quick chat, Nathan begins his slow, sexy teasing for us. He gropes himself through his Adidas shorts, sliding his hand over the hard, shiny bulge. Soon after, we discover that hefty bulge is also encased in some tight, white undies, which Nathan continues to play with seductively before yanking them off to reveal his thick, meaty cock.

With the help of a little lube, Nathan begins to slide his hands up and down his big, veiny shaft. It really is a huge, thick fuckpole, (he can barely get his hand fully around the shaft!) which looks impressive as it slides between Nathan's hands and glistens with it's shiny lube coating. The head is also pretty big too, and we get some nice close-ups of it throbbing as Nathan jerks off standing up.
Not content with just handling his chunky dick, Nathan also decides to give us a little ass play too. He starts to play with his hairy hole, before shoving a few fingers in deep and massaging the insides of his ass! As he fingers his stretched hole, his rock-hard bone throbs even harder before shooting his hot jizz all over his stomach.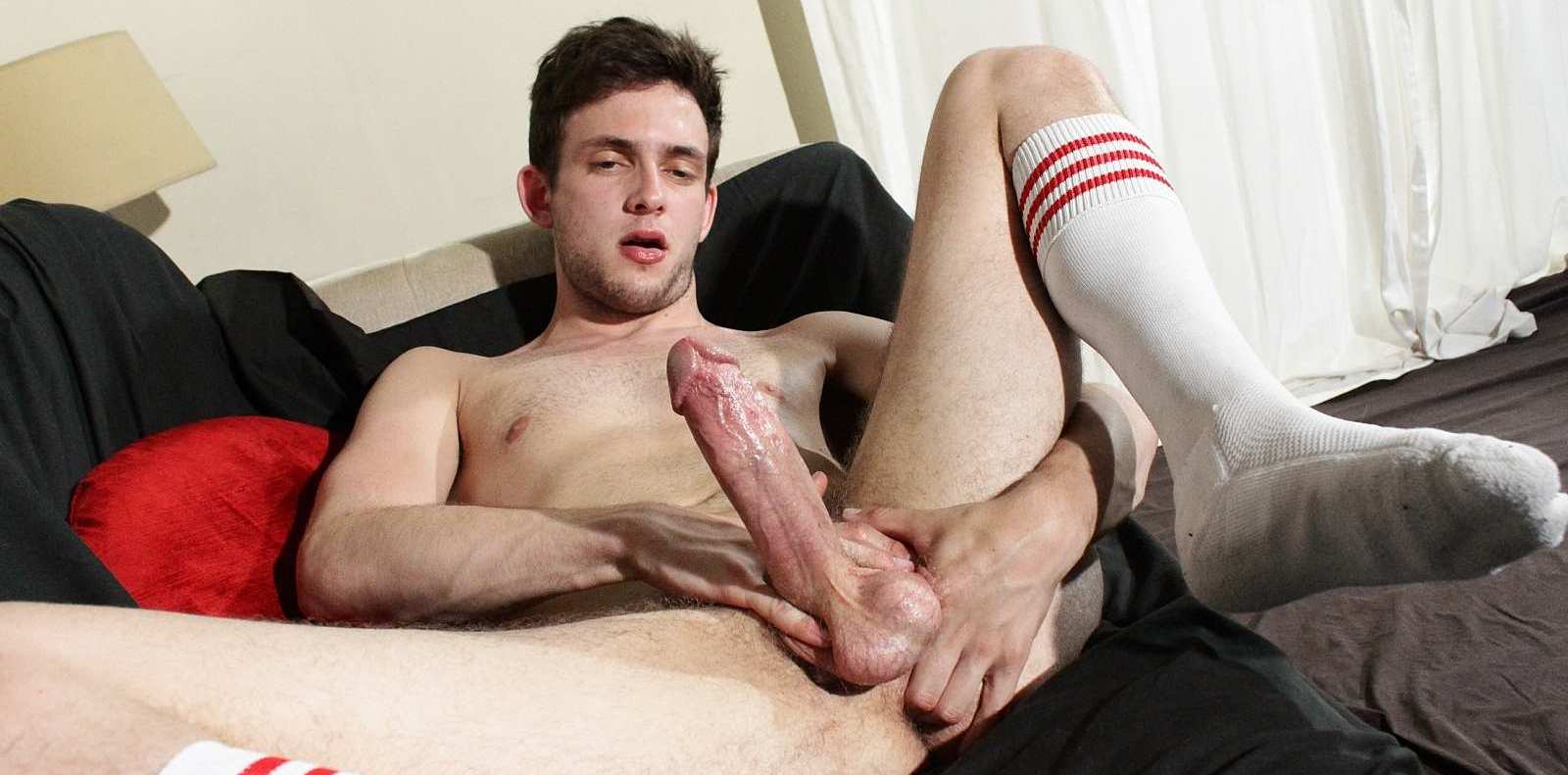 This is one very hot (and very big!) solo!
– Dylan