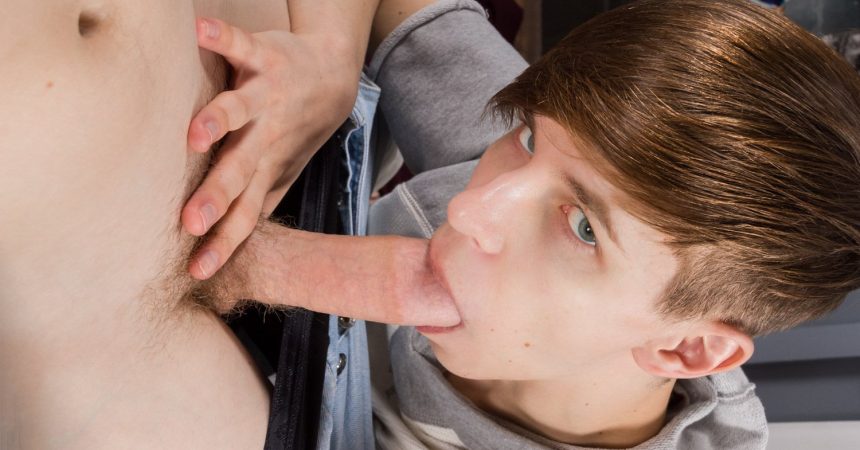 Gabe & Jimmy Bareback Flip-Flop
Jimmy walks into Gabe's bedroom after a workout, complaining that he's sore all over. Gabe offers to give Jimmy a massage, but horny urges quickly take over an dGabe begins kissing Jimmy's neck. There's lots of groping and passionate kissing as the boys slowly undress, and Gabe soon comes face-to-face with Jimmy's hard cock. Gabe blows that boner for a while, then frees his own massive schlong and feeds it to Jimmy. It's too big for Jimmy to take all the way, but he has a damn good time trying to blow all  of that big dick and gets pretty close to taking it all – especially as Gabe gives him face-fucking.
We then see Jimmy eat out Gabe's ass before Gabe sits down on Jimmy's raw cock. Gabe rides that boner balls deep for a while before the boys then flip. Jimmy gets on all fours and Gabe positions his huge bare boner. He squeezes that curved cock all the way into Jimmy's tight hole and immediately begins pounding his ass. Jimmy takes every inch like a pro! The boys switch again, and Jimmy fucks Gabe on his back until he drills a big load out of him. Jimmy pulls out and cums all over Gabe too before the boys share a final passionate kiss.
Dick Detective's score: 5/5