Fucking Twinks in the Barn
We're back at the cottage in this latest installment from Eurocreme and this one opens with Kayden Gray reading a note left by his pissed-off lover: "That was the last straw. Have a good life. Sincerely, your most recent ex." Zac has had enough of his lover's drunken antics and sexual escapades. Lucas Davidson heads down to the dining room and finds a moping Kayden.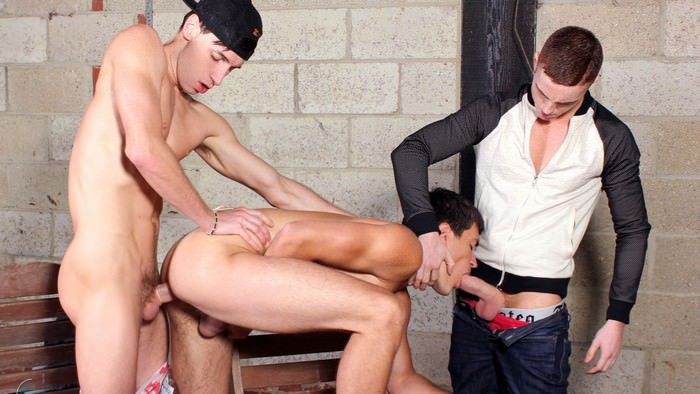 Not content to be alone in his misery, Kayden lets Lucas know that JP Dubois fucked his lover last night, and Kayden throws his lover's shirt at Lucas and it's stinking of JP's aftershave. But Kayden has other plans to forget his lover and consoles Lucas in the barn. He pushes the lad to his knees and shoves his 9 inches down Lucas' throat. And Lucas is quite the cocksucker, easily deep throating this big, fat bone.
If you think Kayden is already a big enough prick, wait for it: while Lucas is swallowing his monster cock, this nasty piece of work texts JP. "Come to the barn. Alone!" When JP finds Kayden throat fucking Lucas, he slides in. When Lucas realizes there's a different dick in his mouth and opens his eyes, he's already too horny to be pissed off, so he continues blowing the guy who just fucked his lover. Who can blame him? Dubois' cock his every bit as large as Gray's and who doesn't like playing with 18 inches of dick? Now why can't Days of Our Lives be this good? With JP's dick down his gullet, Lucas gets Kayden's thick bone up his ass, then the guys swap ends. After spit roasting this horny boy, they leave him in the barn with a face full of jizz, and he's covered in two sticky loads of spunk. Is Lucas going to confess to his lover? Or is he just going to keep this hot session in the barn all to himself?
CLICK TO SEE LUCAS DAVIDSON GET SPIT-ROASTED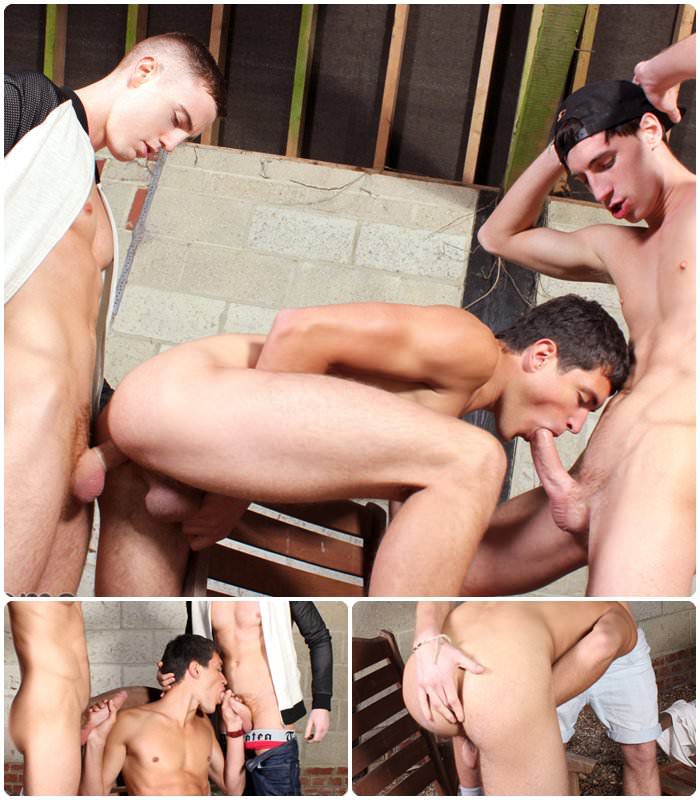 CLICK TO SEE LUCAS DAVIDSON GET SPIT-ROASTED