Two horny French twinks get it on together in the garden for this sizzling outdoor scene!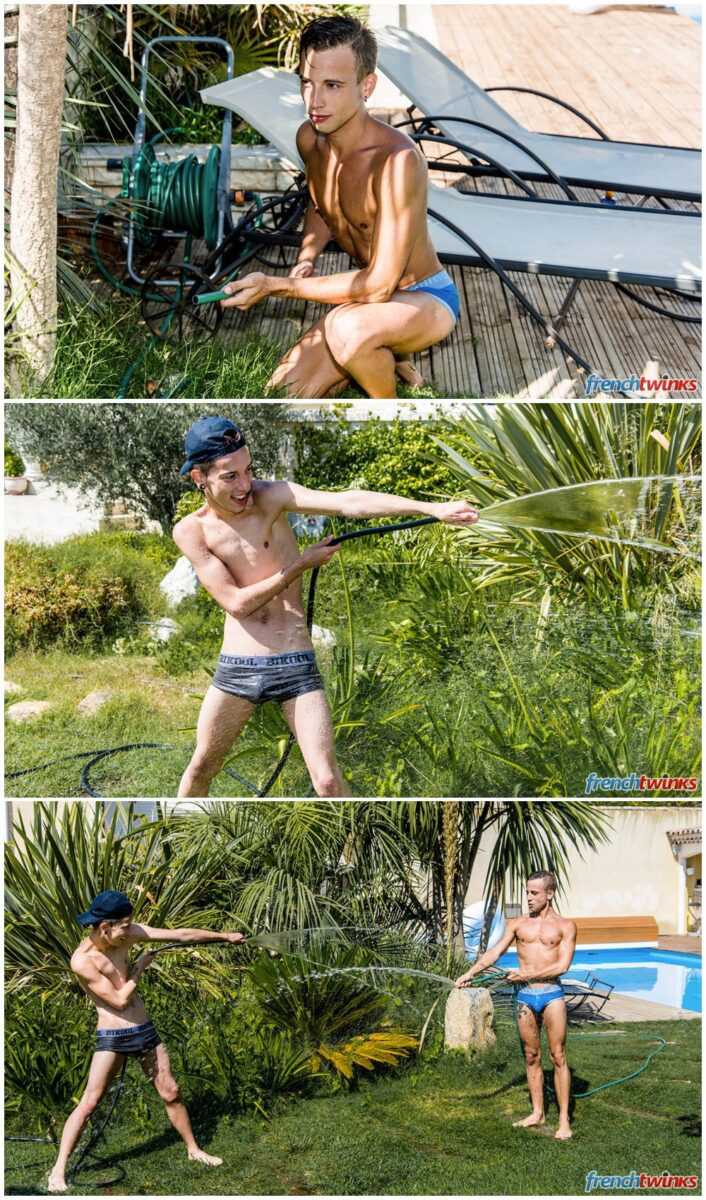 Baptiste Garcia and Loic Miller are enjoying a summer evening out in the garden, and they've found a great way to keep cool and have fun at the same time: By spraying each other with water from the garden hoses. As the boys frolic and soak one another, the outline of their growing bulges become visible in their drenched underwear, and soon the boys are ditching the hoses to play with one another instead.
They passionately kiss as they embrace on the grass, rubbing those wet and bulging undies together. The underwear doesn't stay on long though, and their rock hard cocks are released for some sizzling oral action. Baptiste's big dick gets a good sucking from Loic, and in return Baptiste turns the twink cutie around and rams that big dick deep into his tight ass. He fucks Loic hard from behind, pounding him against a garden rock before they then move to the grass where Loic rides that chunky cock balls deep.
It's not long before Loic is getting soaked yet again….. But this time with cum!