Fan-favorite top Evan Parker hooks up with one of the newest and cutest Helix Studios models for a hot fuck in "Introducing Joey Mills".
Once again, we get another "Introducing…." video from Helix Studios well after the model has already appeared on the site, and in this case Joey has two prior scenes already released. But we do get to see the young twink interviewed by Evan, so it's an introduction to him in that respect at least.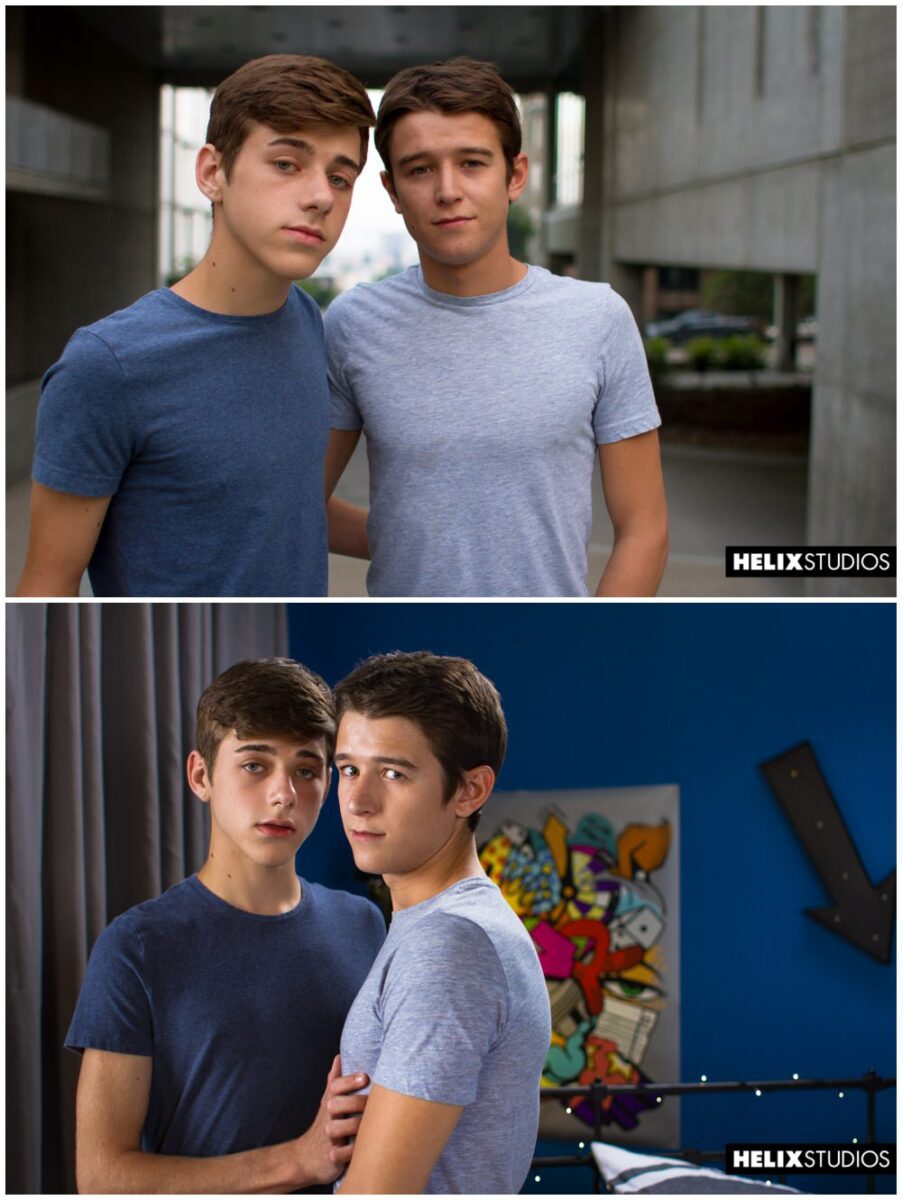 After the Q&A, the boys then get down to business, and start out with some hot cock sucking action as Evan blows Joey's big dick before they then do each other at the same time in a 69 position.
Joey then bends over on the bed and Evan slides his stiff dick into the cutie, pushing the full length right into that super-tight hole. He fucks Joey hard and fast in his usual energetic style, pounding him all over the bed in several positions until finally fucking the cum out of the jailbait bottom boy…..