Liam Riley's Fantasy Scene Setting
Earlier today in my Q&A with Liam Riley, one of the questions I asked was what his ultimate fantasy setting would be for a future scene, and Liam informed us that his fantasy scenario has already been filmed! This was his answer:
"I picked out the last theme for my scene with Evan Parker in our picnic, so it was amazing to watch it come to life and it was like fantasy of mine. It just comes to my mind when I'm like that would be amazing. "
And the scene in question? That would be the amazing "Picnic With The Crush" which debuted on Helix at the beginning of this month. In this scene, Liam packs a picnic lunch with champagne, strawberries, and some sandwiches and the two beautiful twinks spend an adorable time together on a blanket in the afternoon sun.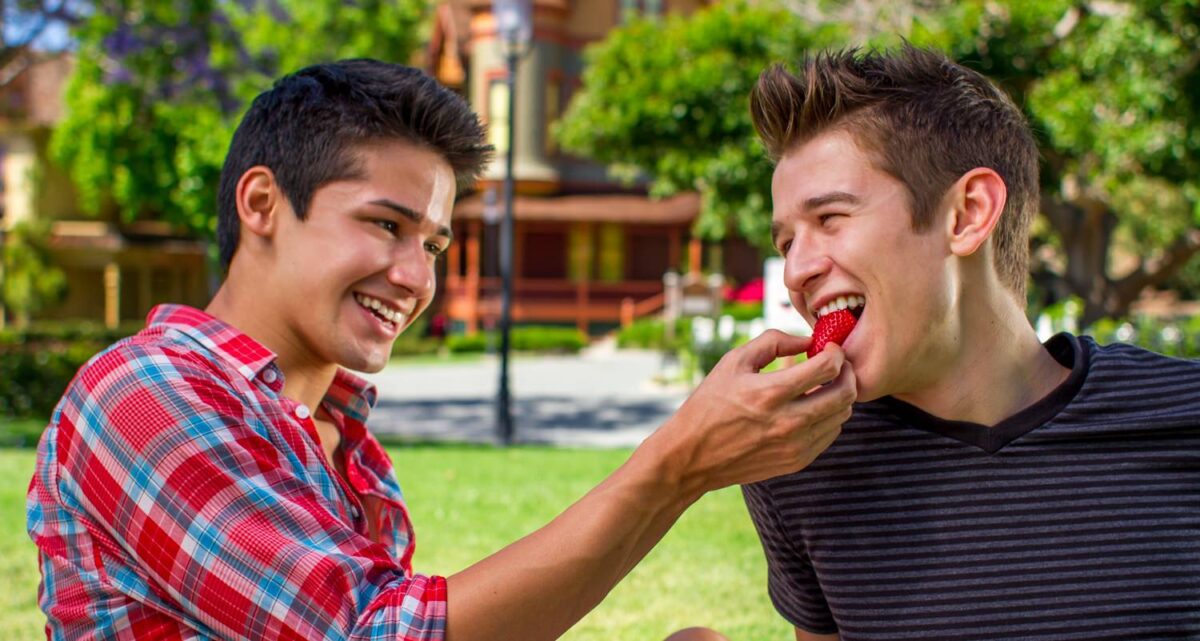 The boys head home from their picnic and make their way onto Evan's bed. It's a romantic and passionate scene with lots of cuddling and kissing. You can see a real chemistry between these two as the scene unfolds. But it's not just passion this scene brings…. We get a lot of hot, lustful, horny action between them too! Evan's long cock loves filling Liam's throat, and you'll love watching it sliding in and out as he face fucks Liam.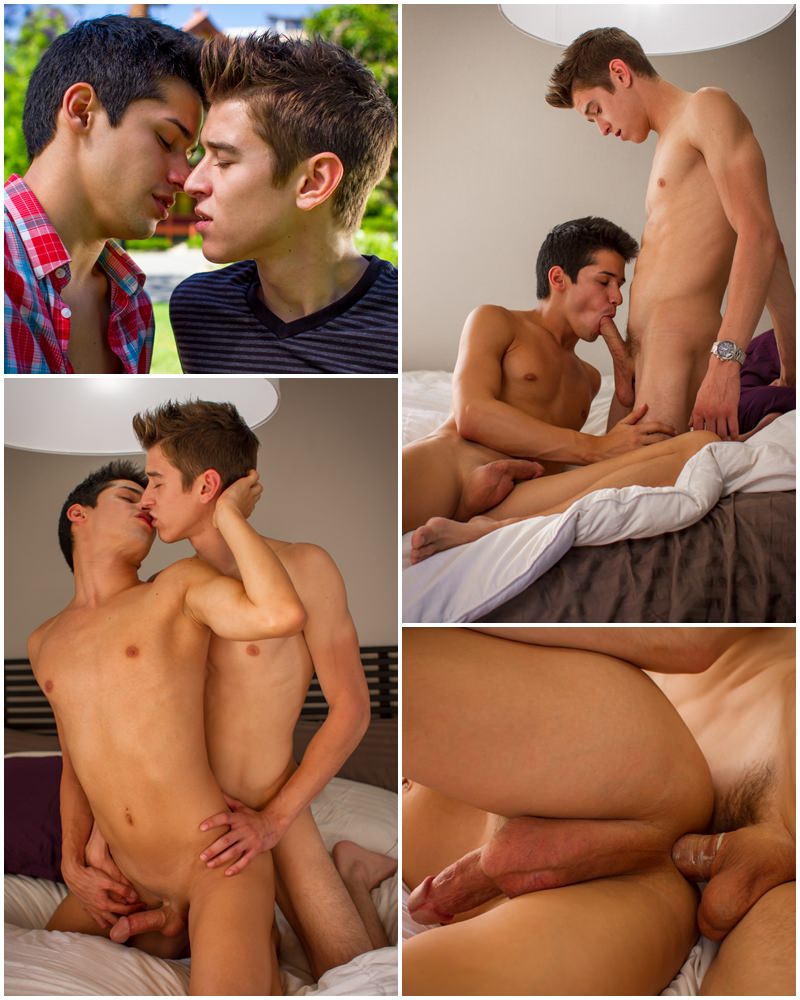 And once Evan enters Liam's amazingly smooth, tight hole, he really goes to work! Thrusting and grinding his hips into Liam, pushing his hard dick deeper and deeper inside him. You can clearly see by the looks on Liam's face that he can feel every inch- and loving every second of it!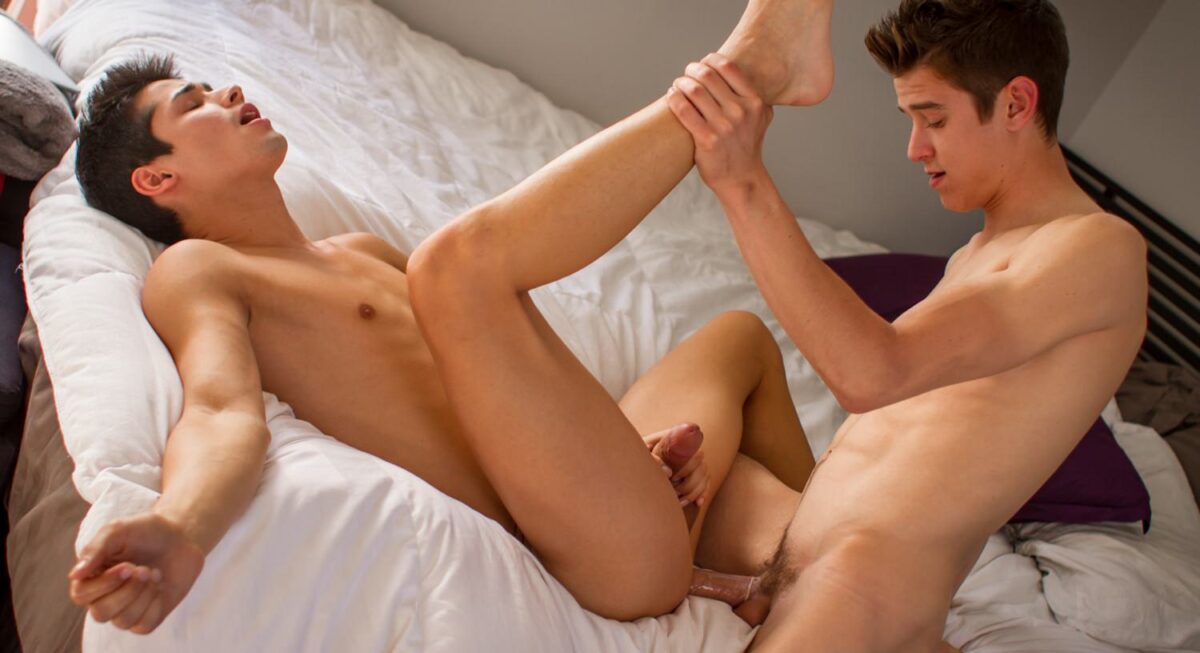 When a picnic inspires such chemistry and passion and LUST – it's not hard to see why this is one of Liam's ultimate fantasies!